The fledgling company's astronomical global take-off was harshly interrupted by the first world war, after which Bosch had to transform and drive innovation to cope with the effects.
Crossing the pond — United States launch
It all began with an advertisement for magneto ignition systems in U.S. newspapers, which generated a million dollars' worth of orders for Bosch in 1906 and doubled sales within one year. Business in the United States was so successful that in 1912 Bosch started manufacturing its star product in a factory of its own in Springfield, Massachusetts.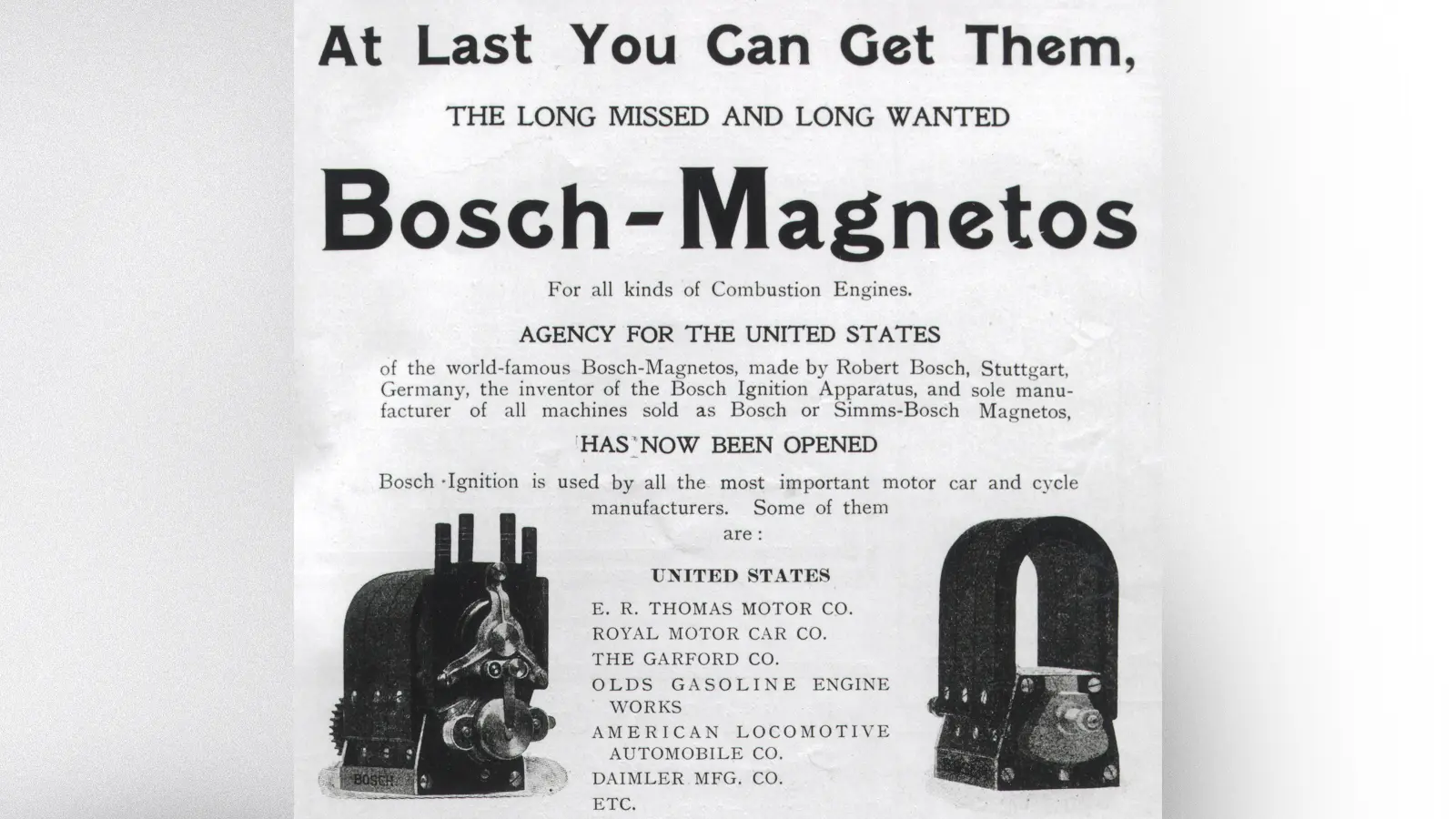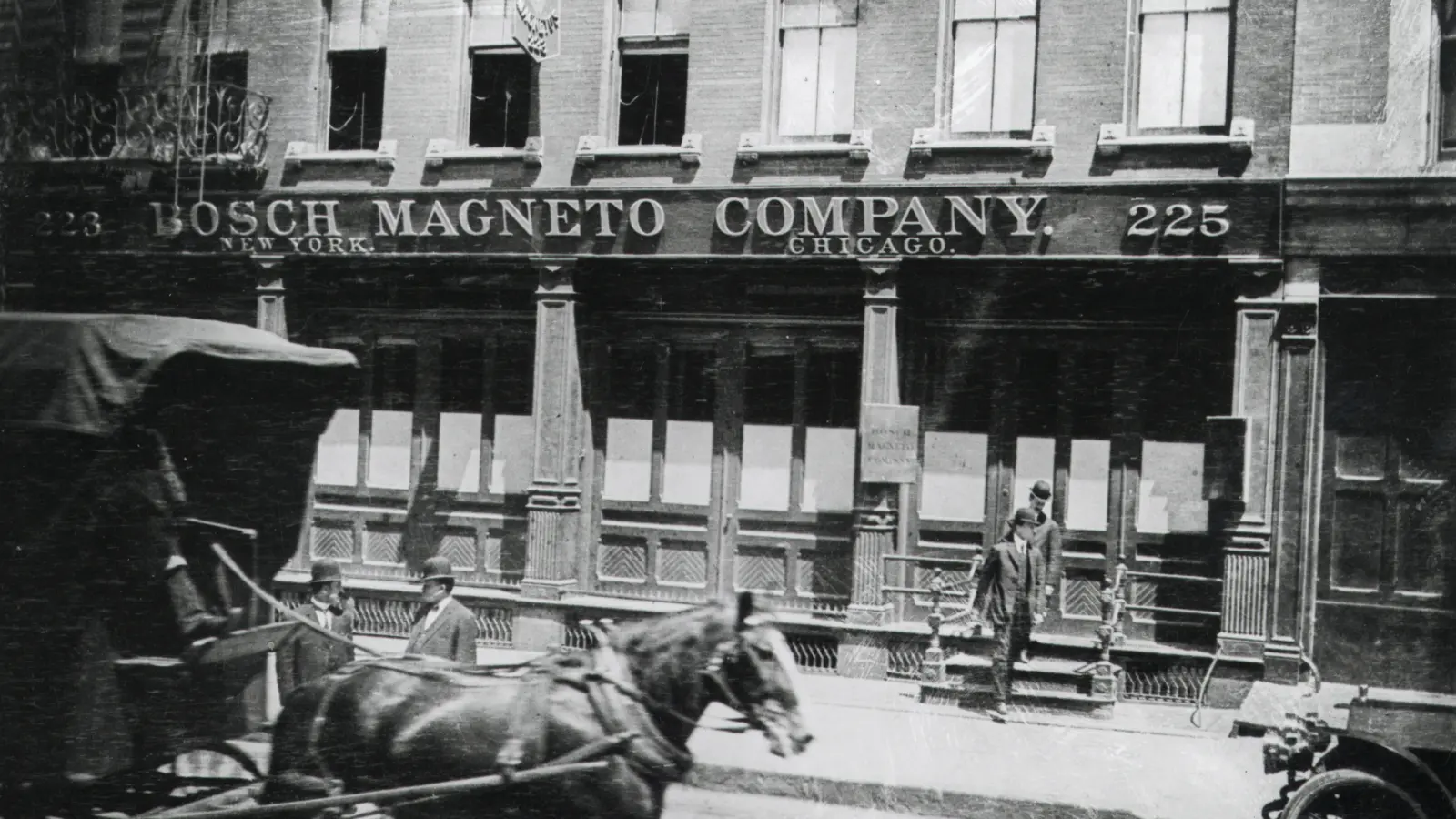 88 percent — result of globalization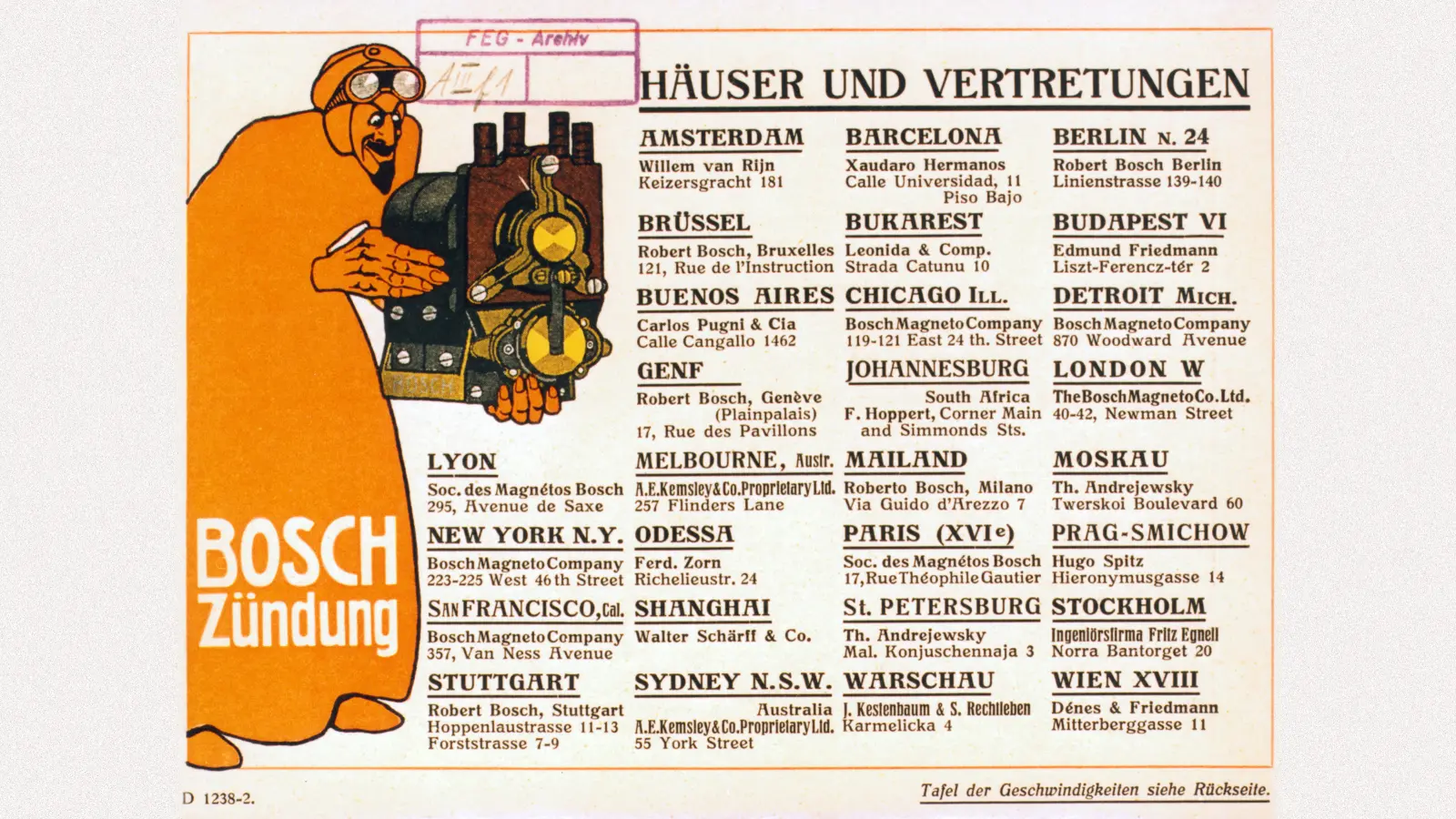 Besides the United States, Bosch began to look to other markets around the world. With sales offices in South Africa from 1906, Australia from 1907, Argentina from 1908, China from 1909, and Japan from 1911, the network of Bosch representatives covered all continents. In 1913, business outside Germany accounted for 88 percent of the company's sales.
New products — light, generators, and starters
When automobiles became everyday objects and higher speeds called for greater safety, Bosch launched the appropriate products in 1913 and 1914. Besides the "Bosch light" — an electrical lighting system consisting of headlights, a generator, regulator, and battery to make night-time driving safer, the starter added reliability.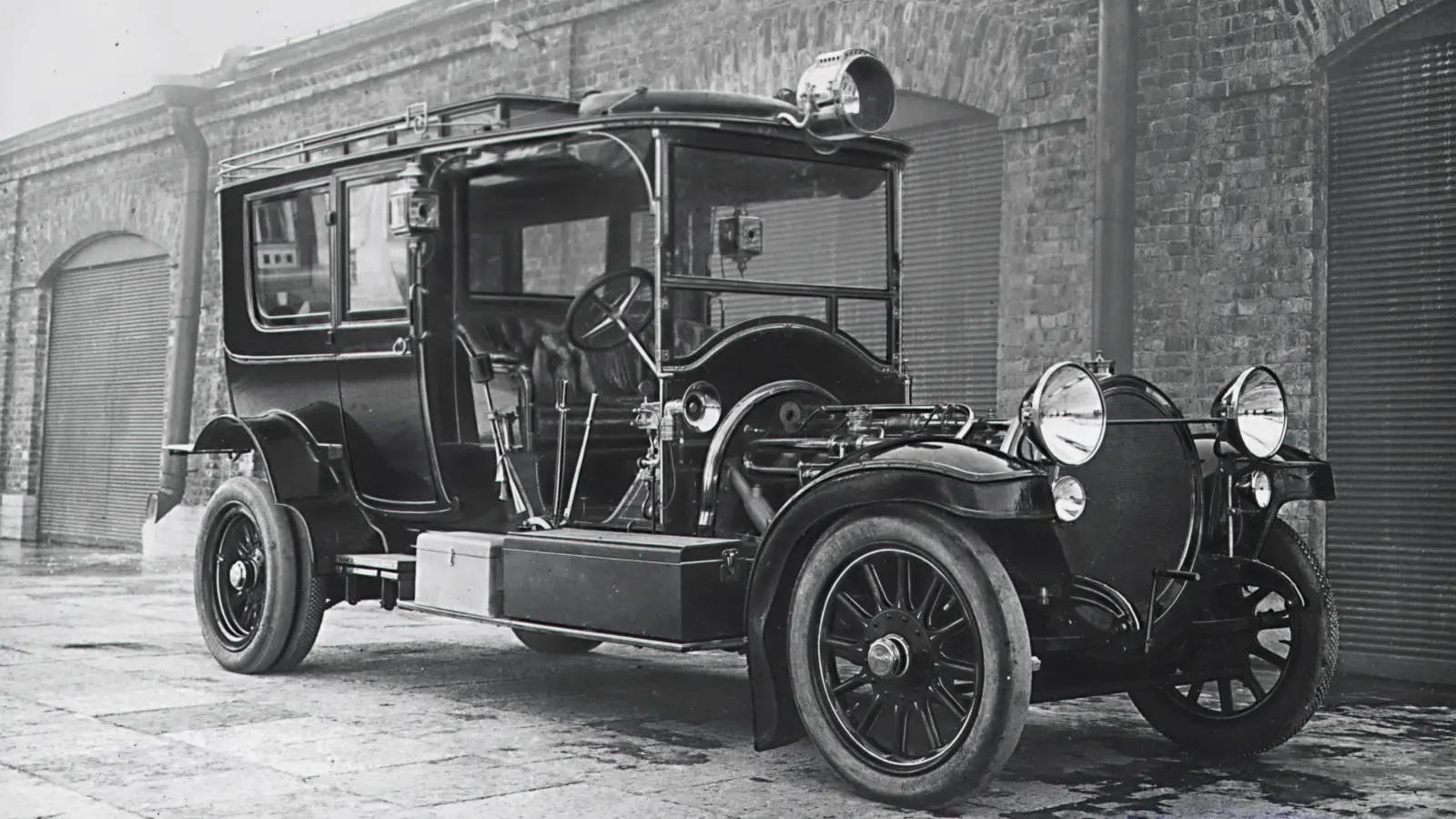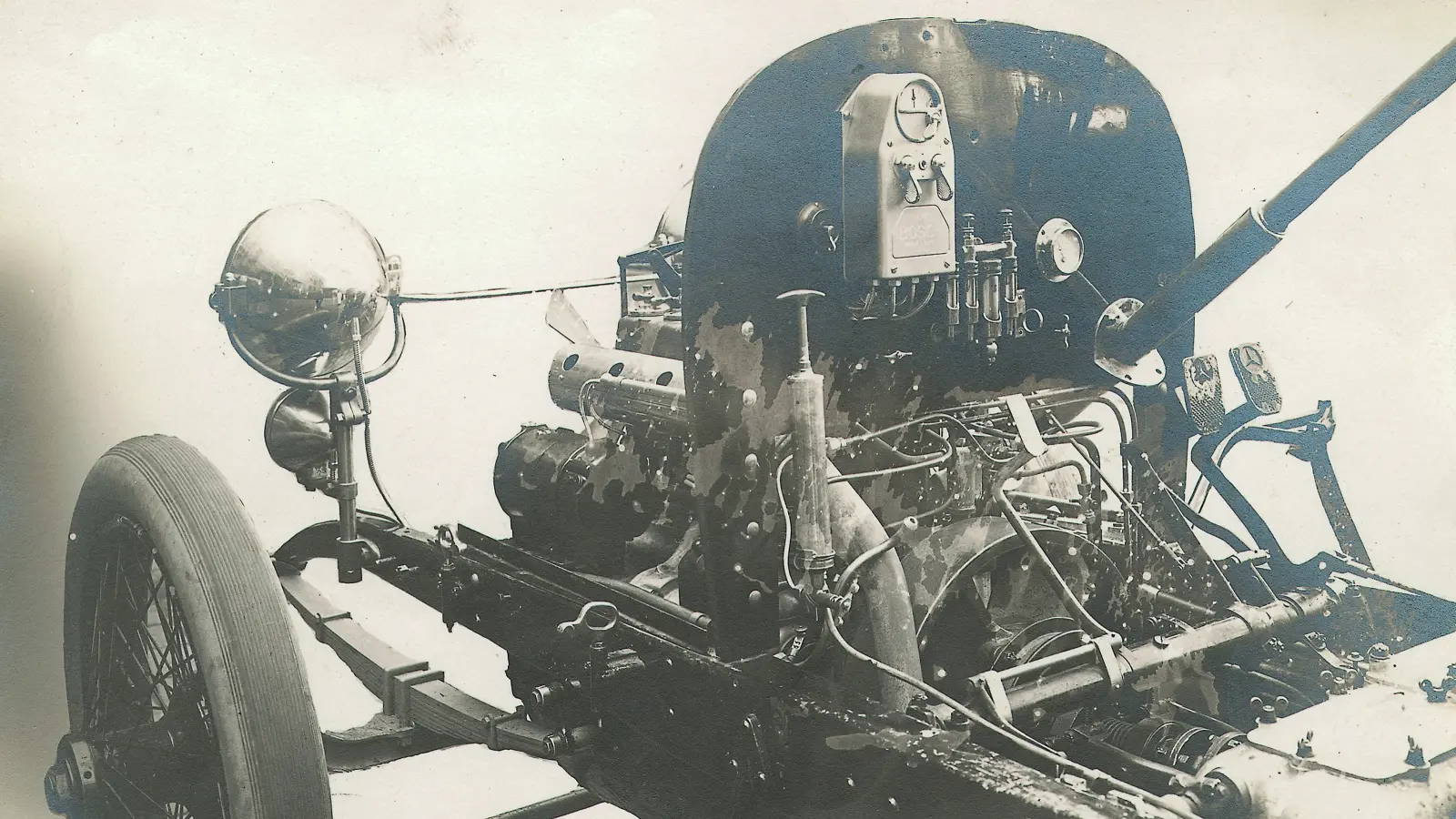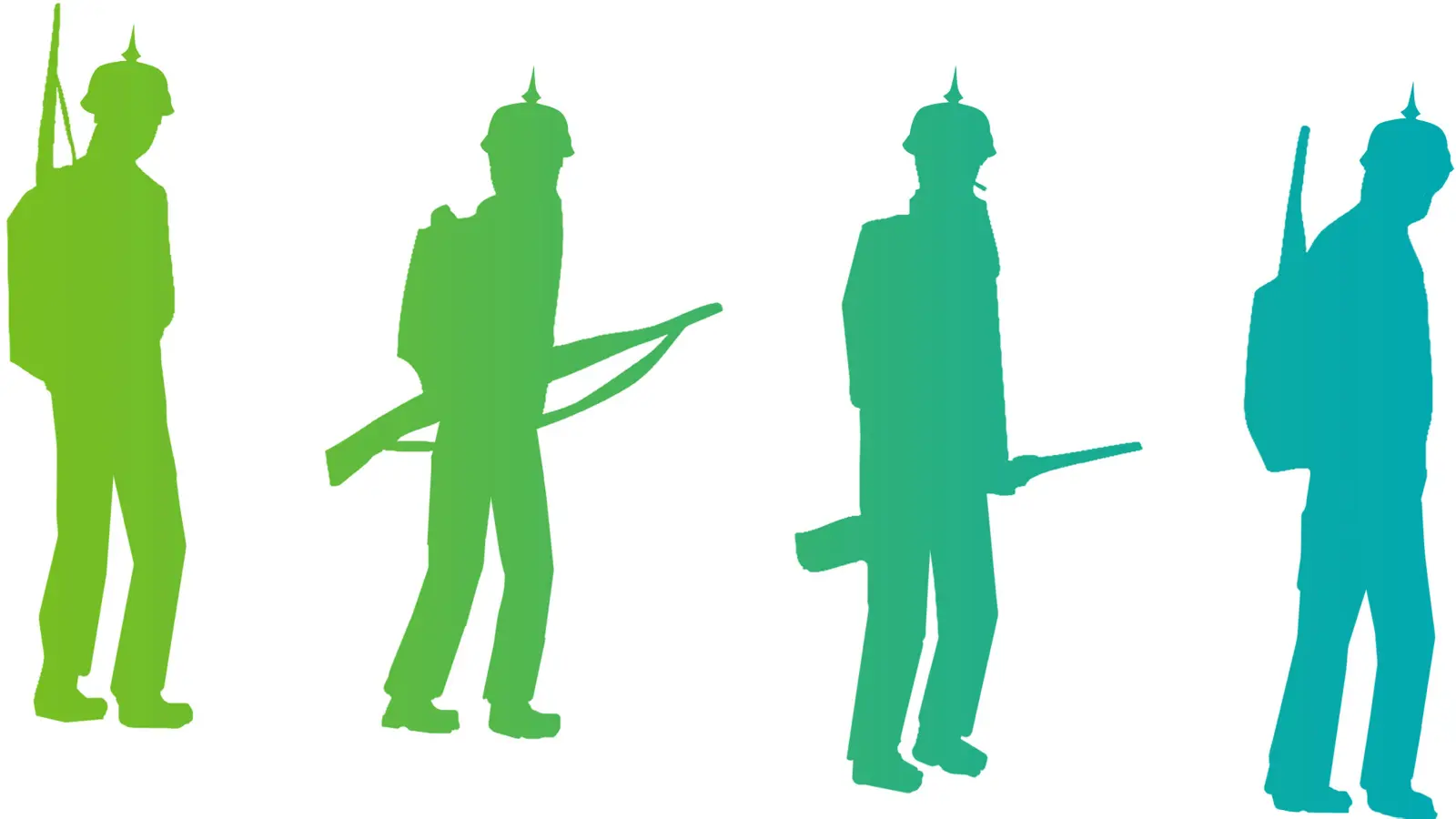 The catastrophe — the first world war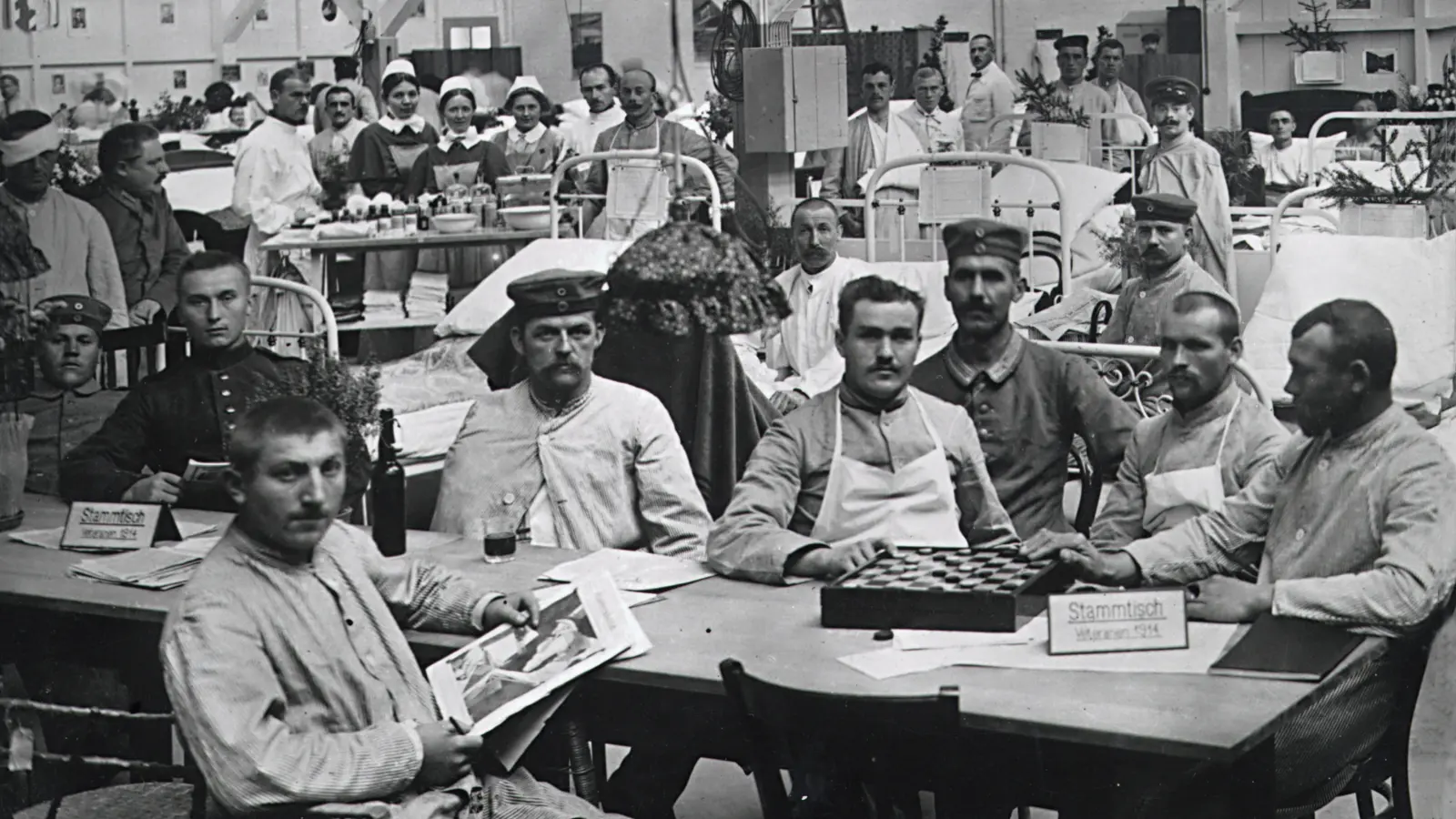 With the outbreak of the first world war in 1914, all foreign markets disappeared overnight, research and development was interrupted, and production switched to armaments. Instead of magneto ignitions, Bosch started manufacturing grenade detonators. Around one half of the workforce was called up for military service, and women took over their work. Of these conscripts, 453 associates would never return from the war.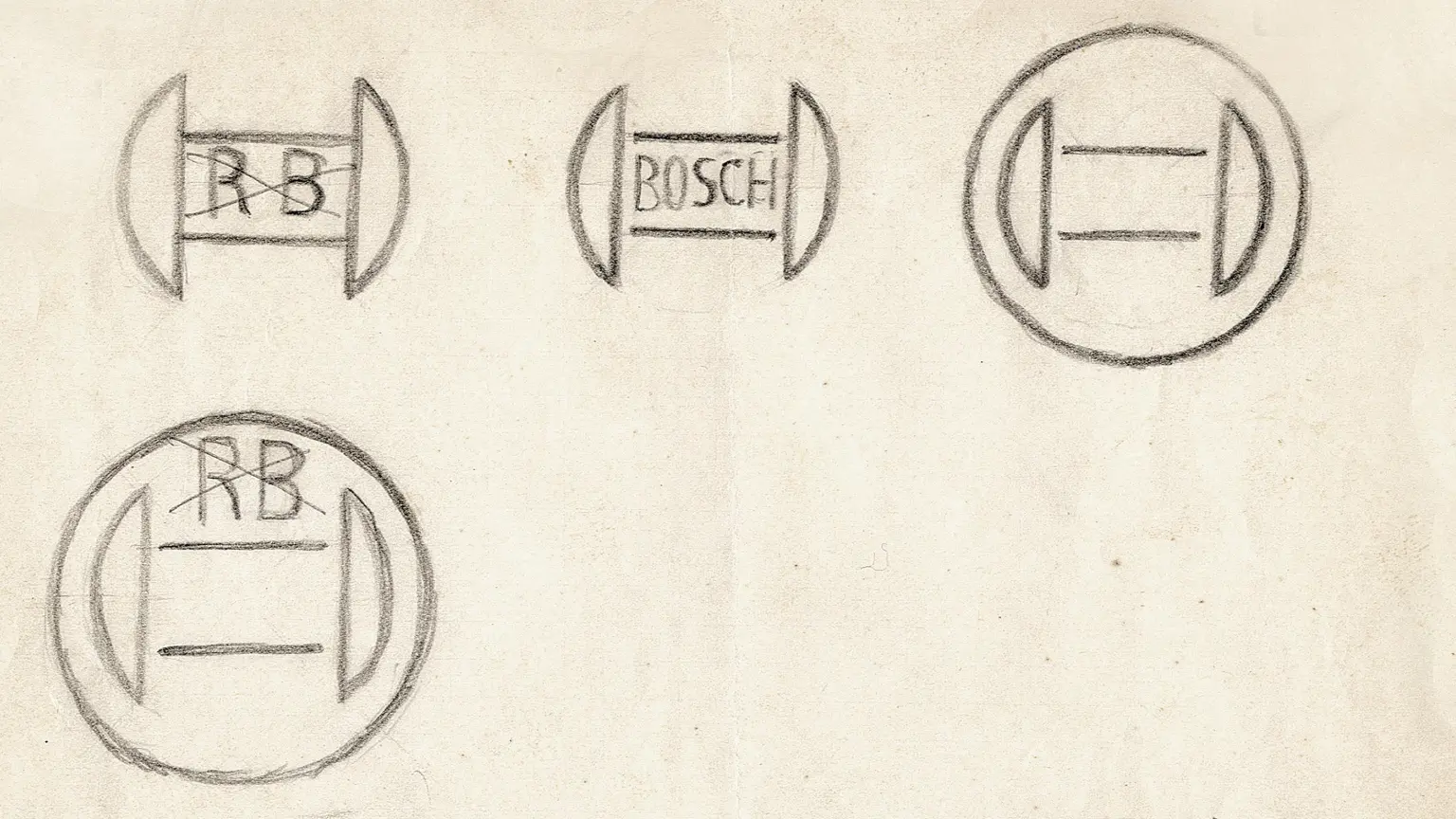 The new trademark worldwide
Sales offices and trademarks were appropriated during the first world war. However, the bought-out Bosch company in the United States continued to use well-known Bosch trademarks for advertising. In order to avoid any confusion, chief innovator Gottlob Honold swiftly designed a new anchor-in-a-circle trademark in 1918, which remains intrinsically linked with Bosch to this day.
Photo: Sketch of the new logo (1918)
New beginning — against all resistance
After the end of the war, in 1917 the renamed public limited company Robert Bosch AG faced enormous challenges. The return to the global market was hampered by increased competition, and its patents had been revoked. But giving up was not an option. Old contacts were refreshed and new markets opened up. At the same time, the company focused on a core skill — the thirst for innovation.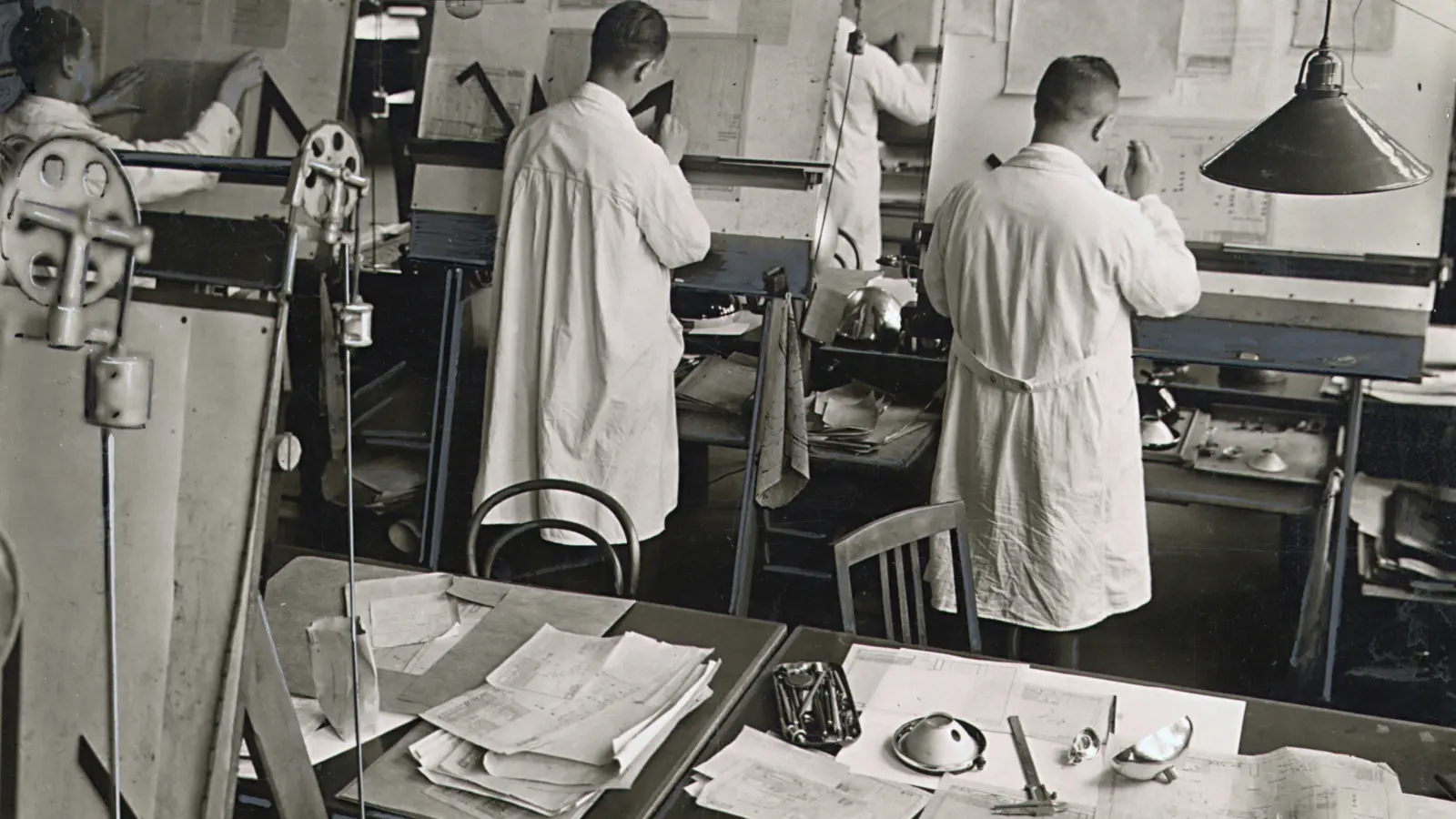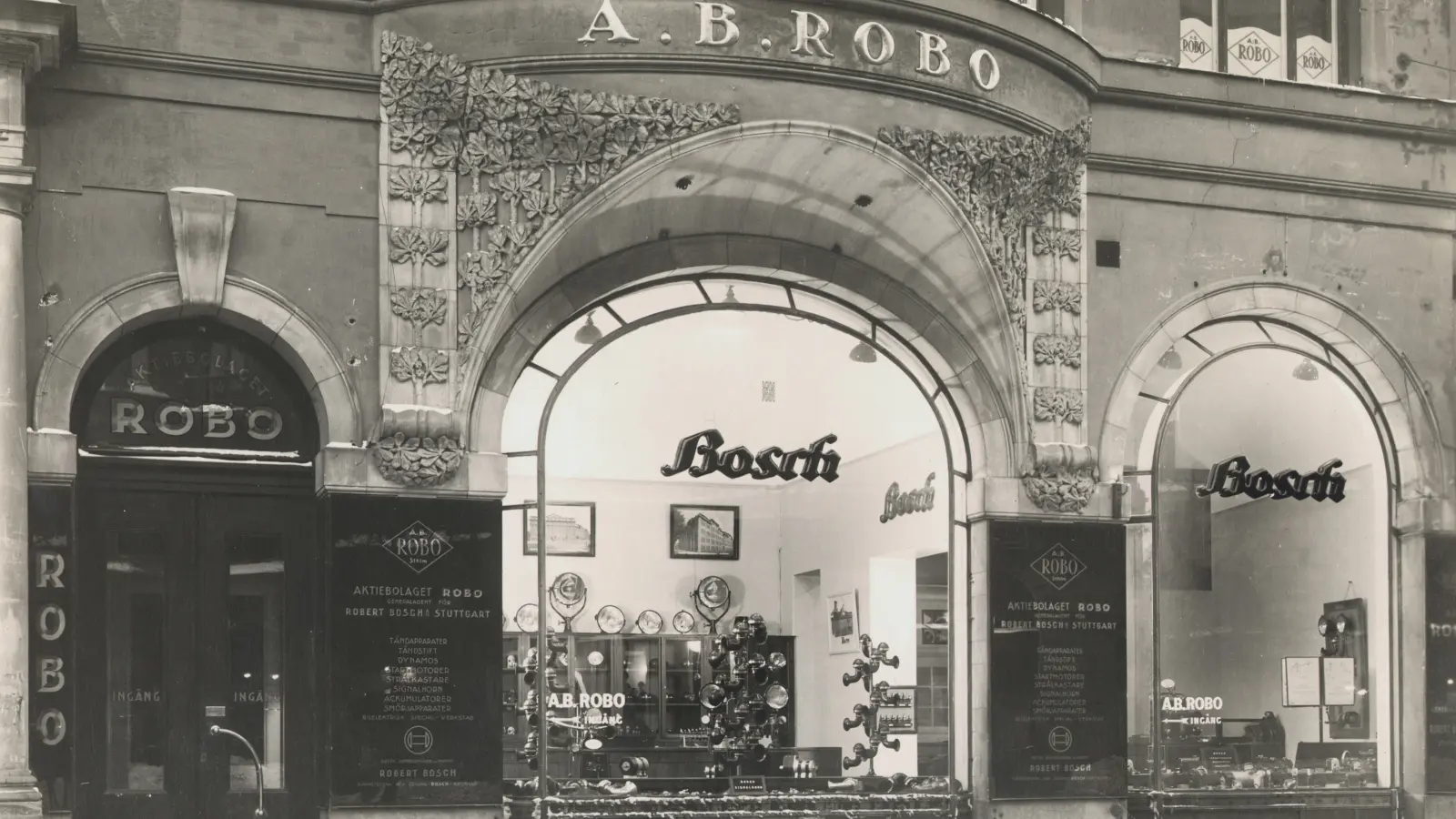 New automotive features — wipers and horn
The activities interrupted by war now recommenced. Safety in the much denser road traffic became the driving force for the researchers and developers at Bosch. Motorcycle and bicycle lights, the honking Bosch horn, windshield wipers, and battery-powered ignition were added to the product portfolio by 1926.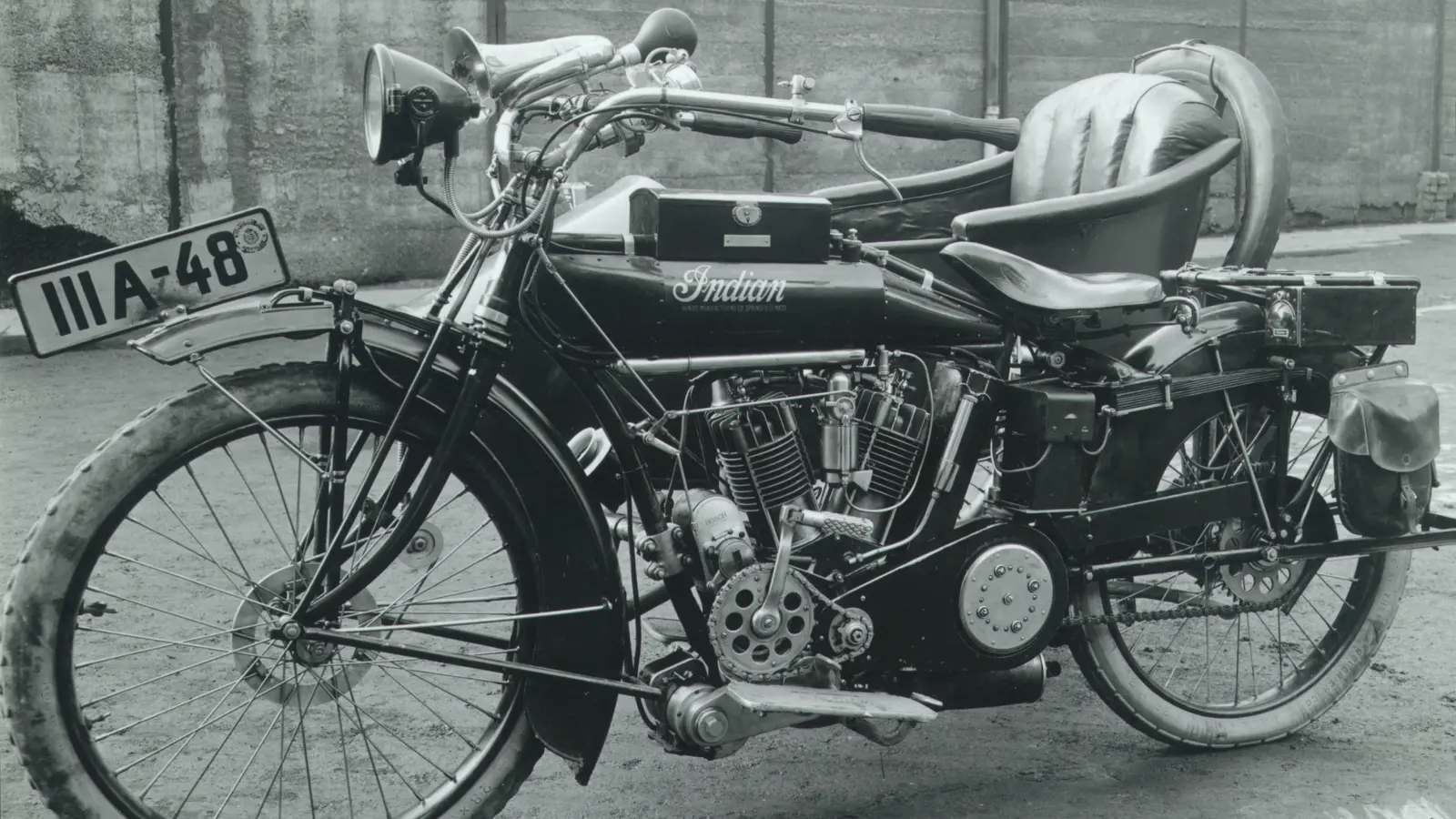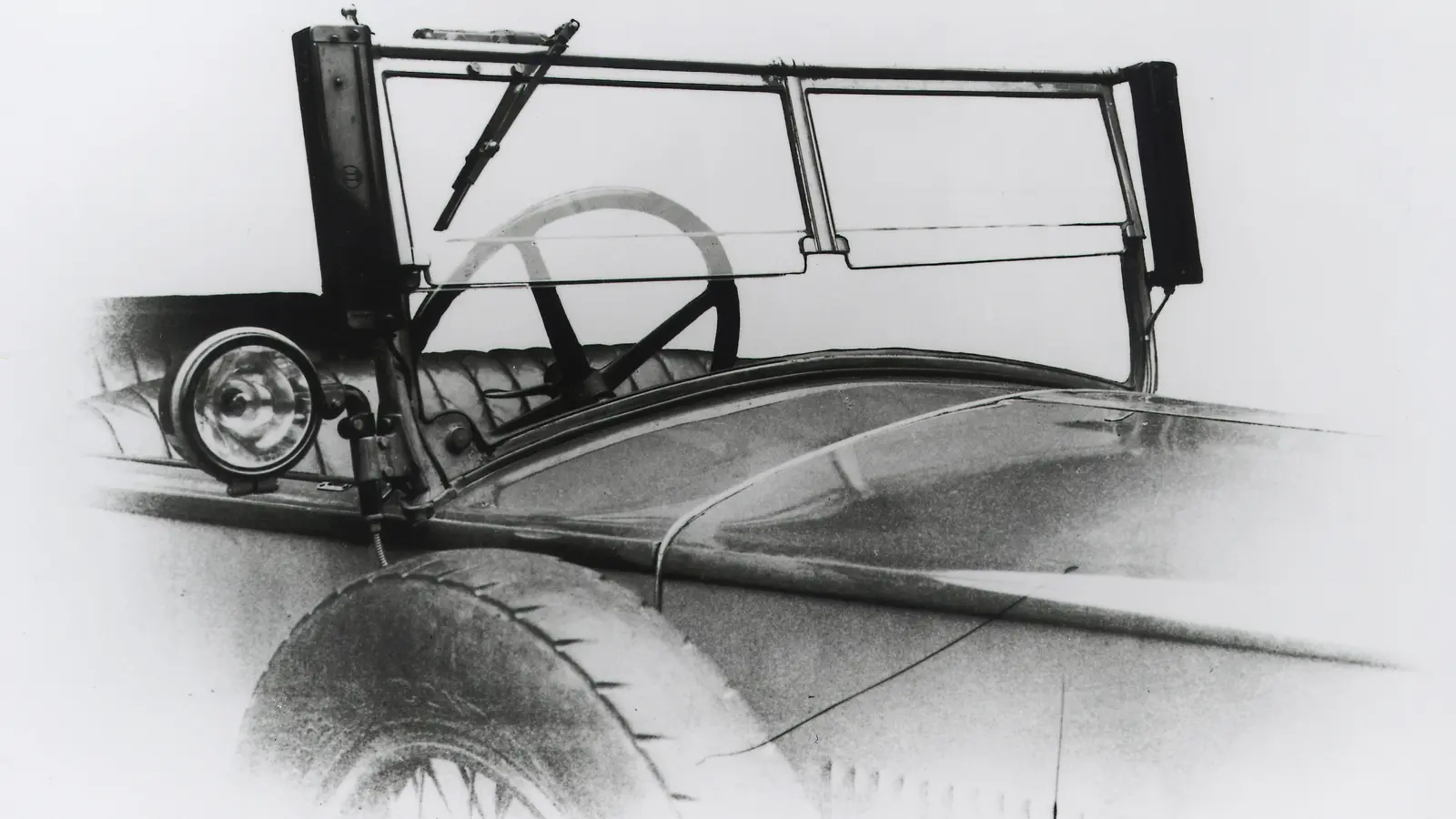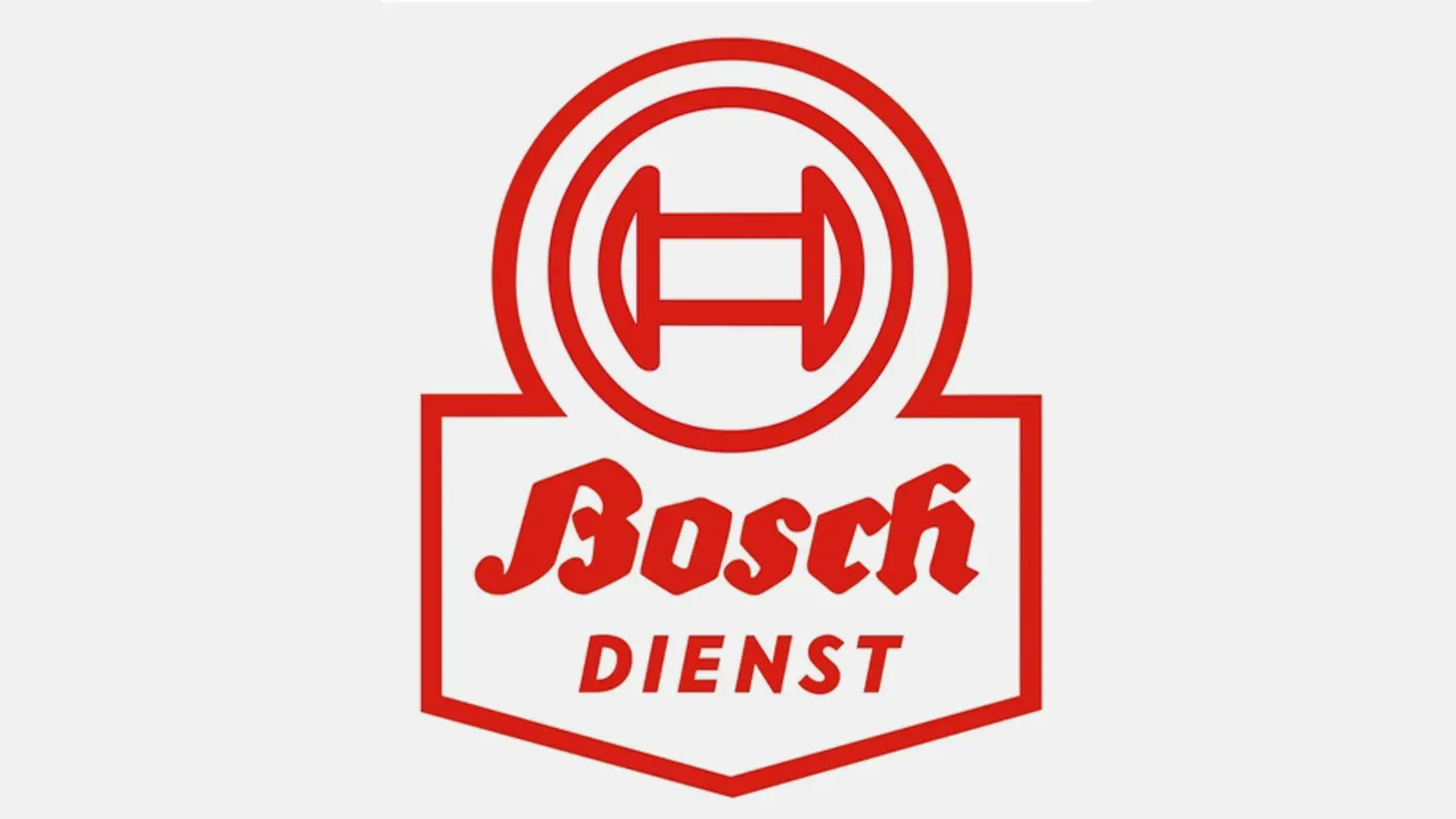 Standardized customer service all over
A network of independent repair and installation workshops all adhering to the same standard was not a new concept. This already existed in the United States before the war. In 1921, Bosch launched its "Bosch Car Service" garages outside Germany, which caught on so fast that by 1930 there were already 2,750 workshops in 70 countries. These workshops helped spread the name Bosch all over the world.
Photo: The Bosch Service lantern became the workshops' distinctive hallmark.
Non-stop conveyor belts — assembly-line production
It became increasingly clear that the competition was matching Bosch quality, while also manufacturing faster and cheaper. One reason for this was assembly lines, which Bosch also started to introduce step-by-step from 1925 on. Where it had once taken 50 days to manufacture a complete magneto ignition system, assembly-line production reduced this to just five.