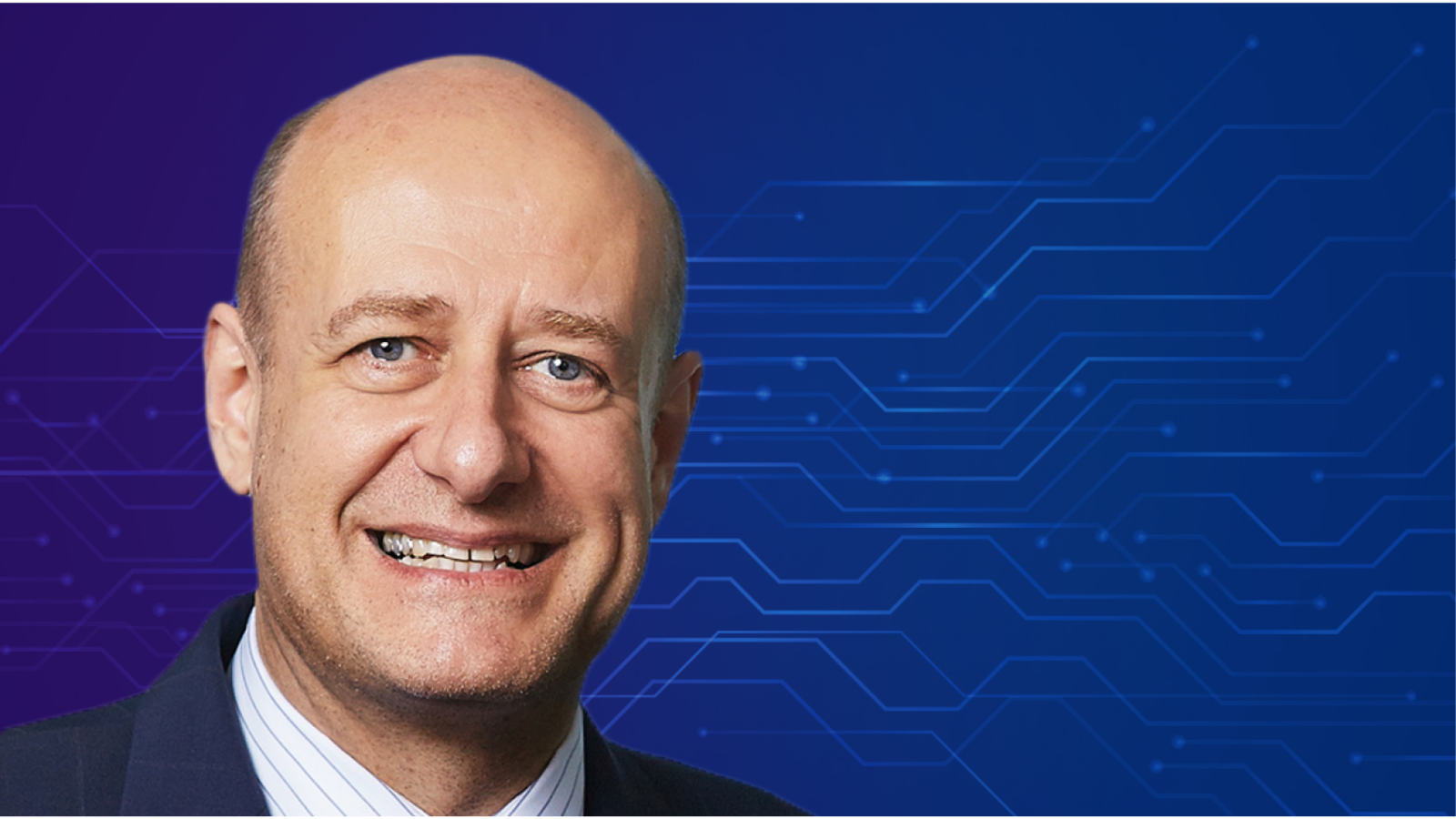 Over the past decades, digital technology has permeated in almost every aspects of lives, making it more convenient, comfortable, and efficient. Yet, nearly half of the world's population is unable to tap into this resource, creating further wedge in digital divide.
According to a UN report in October 2019, nearly half of the world's population remains excluded from the benefits of digitalization [1]. In Southeast Asia, the statistics are:
50% of the total population live in rural areas with limited internet access
10% of the adult population live below their national poverty line and are unlikely to be able to afford internet access and digital devices
5% of the adult population are illiterate and face difficulties using digital communication tools
7% of the total population are aged 65 or over and may not be familiar with new technologies
In total, an estimated 150 million adult individuals in SEA are currently digitally excluded, or about 31% of the adult population. In an era where the global pandemic pushed digital reliance like never before, it also exposed and widened the gap of those who lack digital skills or access.
The digital divide in stages and the bridge building process
These numbers present a striking digital gap that societies need to actively and urgently work together to close. Many studies on digital divide tend to classify the gap of digital inequality into dimensions to gain better understanding and how to address them. One classic example of these is Jakob Nielsen's article [2] that breaks down digital divide into three stages: economic, usability and empowerment. It is through the understanding of the different stages of the digital gaps, we could become more effective in our actions to close them.
Bridging the Economic Divide
In its simplest form, the digital divide is manifested in the unavailability of digital access to an individual, and/or their financial capability to pay for that access. Being digitally connected, is the first and foremost requirement for digital inclusion; therefore, until today the economic divide requires the most attention to close. In SEA, emerging countries have made great strides in this area, with significant infrastructure improvements, resulting in better coverage and quality of connectivity. Economic developments also support people's buying power and greater their chances to gain ownership of devices and in relation, access.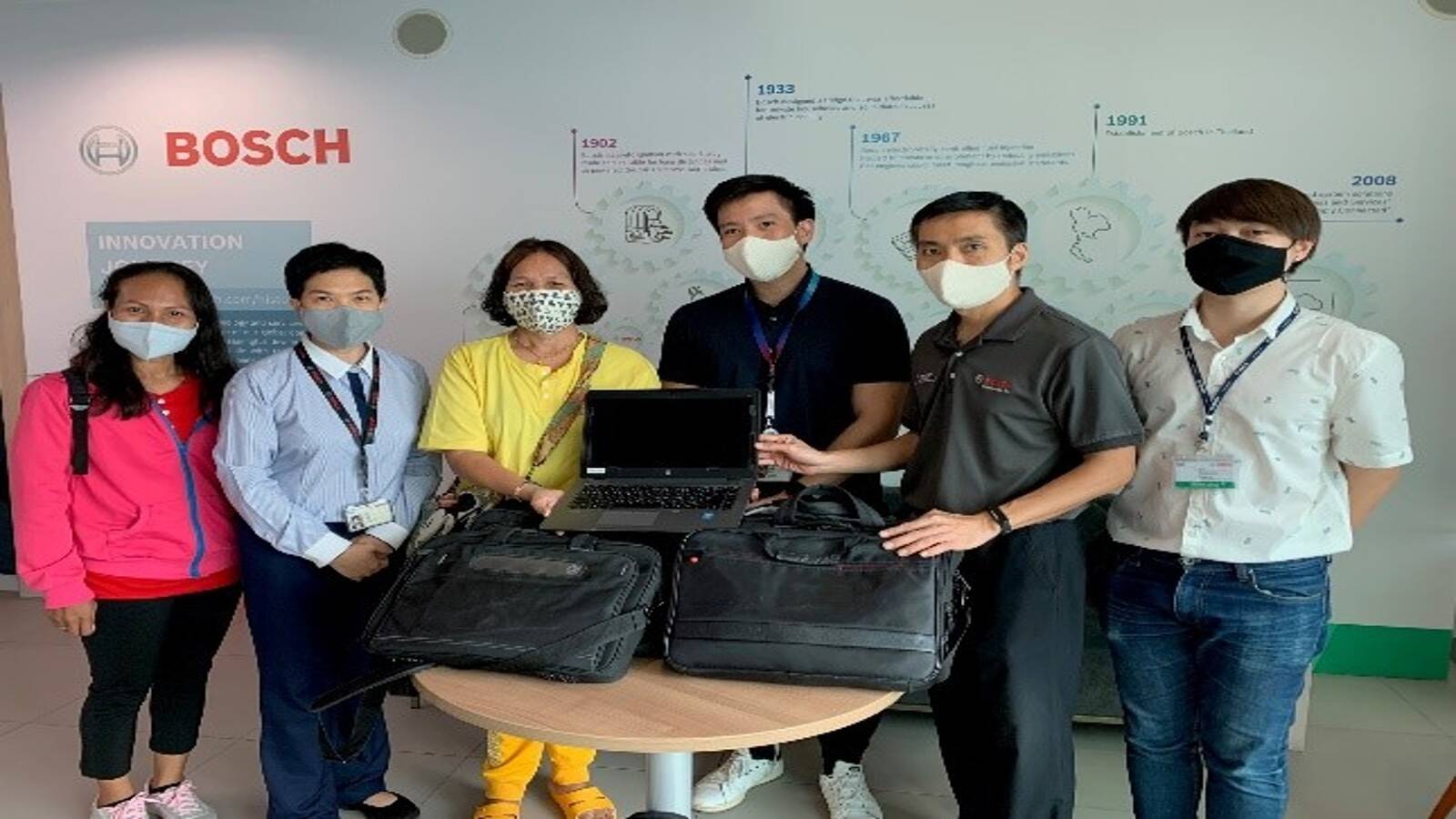 In every location that Bosch operates, the company leverages its expertise as a technology leader to improve infrastructure development through transferring of know-hows and technology adoption. In addition, Bosch organizes multiple efforts to drive initiatives that support and grow its local communities.
In 2020, Bosch in Thailand donated 20 laptops to the Hand to Hand Foundation in Pattaya, Chonburi Province, and the Skills for Life Foundation, Chiang Mai Province. This donation made it easier for the children to gain access to online education, especially during the toughest quarantine period due to coronavirus pandemic.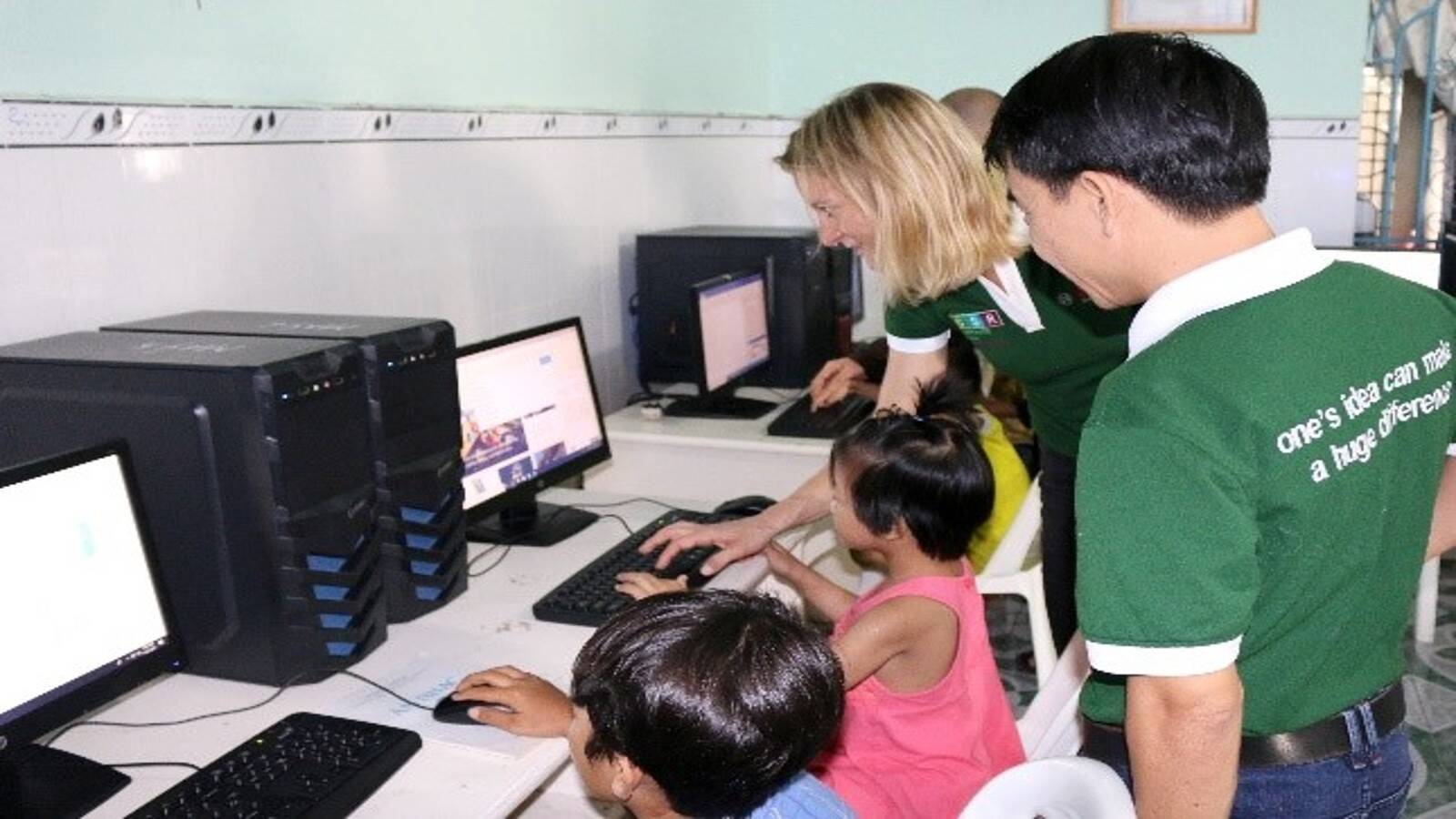 In Vietnam, Bosch organized its effort to build computer classroom facilities for Dieu Phap Shelter, whose focuses are on orphaned children, to improve their education and career orientation through courses with specific module, especially in computer and digital literacy skills. The initiative took off in 2017, by which time Dieu Phap Shelter was supporting around 130 children under the age of 18. Until this day, the classrooms built are still supported in terms of equipment, maintenance and training from Bosch.
Bridging the Usability Divide
The usability divide translates into the fact that even with access, technology can be complicated and inaccessible for people to harness its benefits. While the economic divide is gradually being bridged thanks to nations' financial growth, closing the usability gap requires increase in education attainment and digital literacy training.
Bosch leverages on its Internet of Things and connectivity platforms and networks to close the digital literacy gap on both internal and external fronts. For instance, internally, Bosch associates worldwide benefited from its comprehensive learning portal, which is designed to make digital learning to be self-driven and accessible anytime and anywhere. The Bosch learning hub also collaborates with external learning platforms such as LinkedIn Learning and Coursera to make training adjustable to associates' needs and interests.
In addition to internal mentorship and coaching programs for employees, Bosch collaborates with external partners such as universities and institutions to foster digital development in students and future workforce. One notable example of such collaboration is Bosch's MoU with Singapore Polytechnic to provide ample mentorship and opportunities to students to help them gain industry-related skill sets and experience. In addition, the Bosch Rexroth Regional Training Center, launched in Singapore just last year, is part of the company's effort to spearhead the industrial needs for upskilling skilled workforce in new technology especially in the areas of Industry 4.0,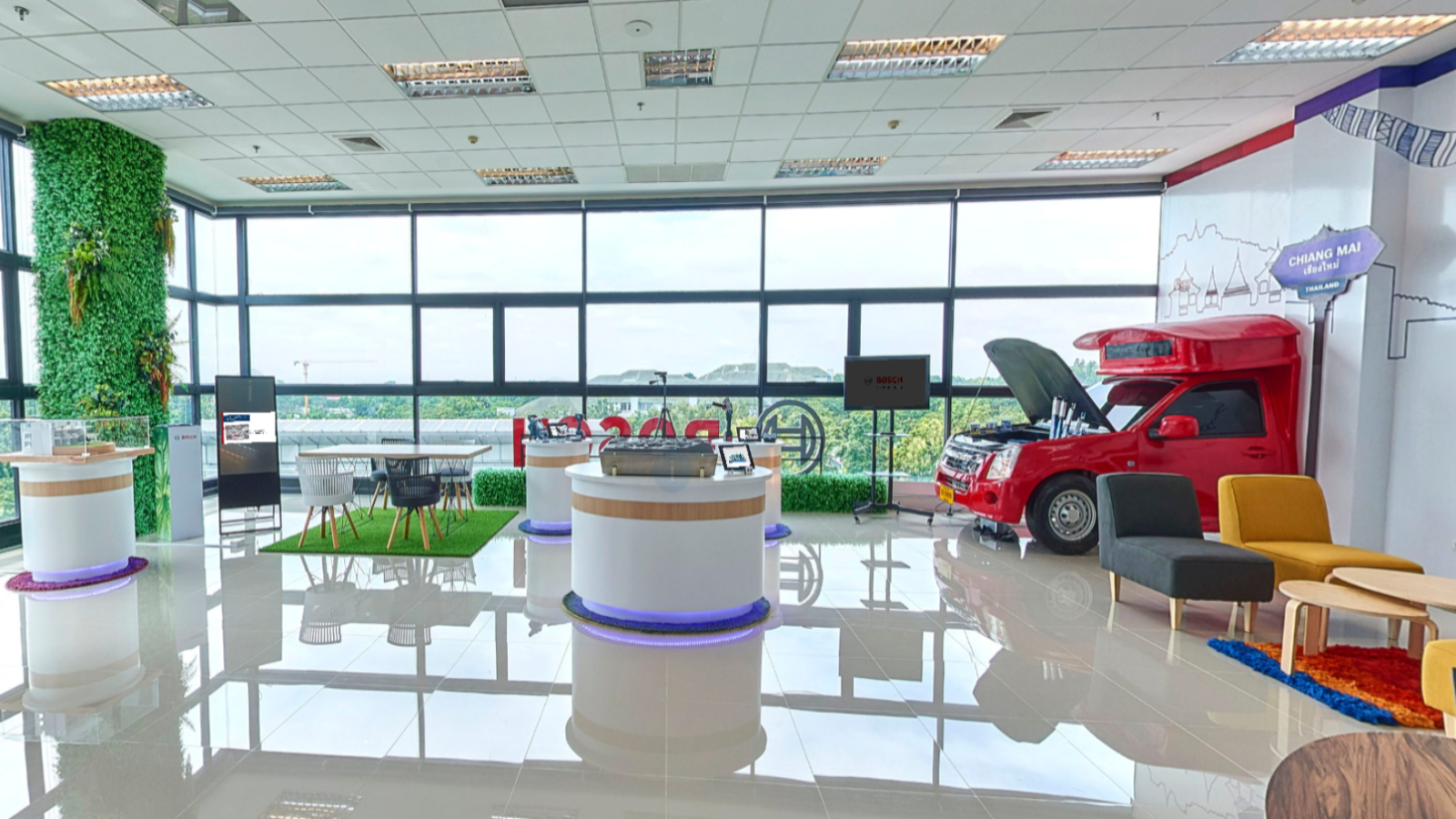 In Thailand, Bosch introduced its Bosch Innovation House (BIH) at Chiang Mai University's Northern Science Park (NSP). The BIH is where Bosch displays its highlighted technologies in an engaging manner, with the aim to drive business opportunities as well as enhance knowledge transfer, technology adoption and innovation culture among creators, innovators and entrepreneurs.
Bridging the Empowerment Divide
However, even with better access and know-hows to advance digital tools, there exists a barrier to participate in the digital adoption wagon. This barrier inevitably forms the final stage of digital inequality, the empowerment divide. The bridge building process for this divide relies greatly on improving awareness of digital opportunities and technology openness.
Bosch makes it its mission to create products and solutions that are "Invented for Life". The company takes ingenuous approach to make tech inclusive for all. A few examples of Bosch's solutions that make life easier for the betterment of society includes:
Off-grid BIMA project that combats power outages in SEA's rural areas by way of an intelligent micro-grid system;
Milkyway solution that delivers ready-to-consume breastmilk from working mother to baby at home, using sensor-equipped smart box developed by Bosch;
eStroller, a baby stroller that uses Bosch's dual electric motors and sensors to reduce carting effort and prevent the stroller from going in unexpected directions;
Vivalytics, a rapid Covid-19 test kit, that produces result under 2.5 hours to diagnose coronavirus cases and up to 10 other diseases.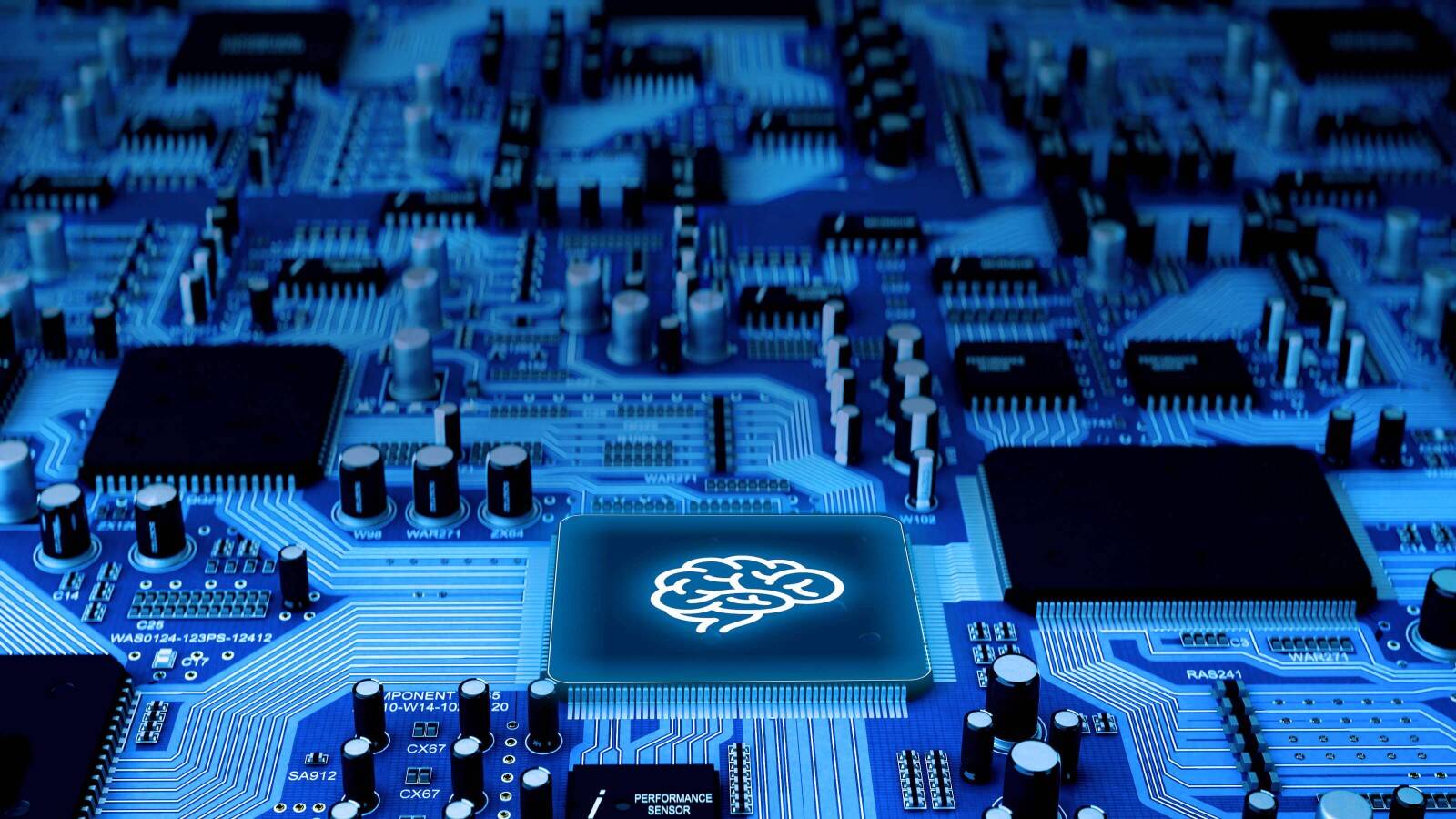 To empower participation in new technology and digital initiatives, Bosch also emphasis on improving technology openness through collaborations with like-minded companies to transfer knowledge and foster growth. To this effect, the company launched platforms such as AIoT User Group to enable AI and IoT practitioners to share the challenges and lessons learned. Through involvement and collaboration, individuals and groups are empowered to build and expand the AIoT frameworks in the future.
Moving toward a digitally inclusive world
There is no denying that digital skills and capabilities is imperative in making lives that much better – be it from a societal or economic standpoint. Bosch made it its mission to advocate for digital inclusion no one is left behind to harness the benefits of digitalization. As difficult as the process might seem the benefits from a digitally inclusive society will be that much rewarding.