Challenging students for a greener environment
Vietnamese cities are getting more and more congested resulting in traffic jams and rising CO2 emissions. In collaboration with three universities across the country, Bosch initiated 'The Green Challenge' in 2015, aimed at contributing towards a more sustainable future.
The students were asked to develop a system to manage and operate a fleet of electrically powered and connected two-wheelers. The system had to be environmentally friendly and meet the technical requirements set by Bosch.
In 2016, the winning group, with help from our Bosch associates, began implementation of the first eScooter sharing system.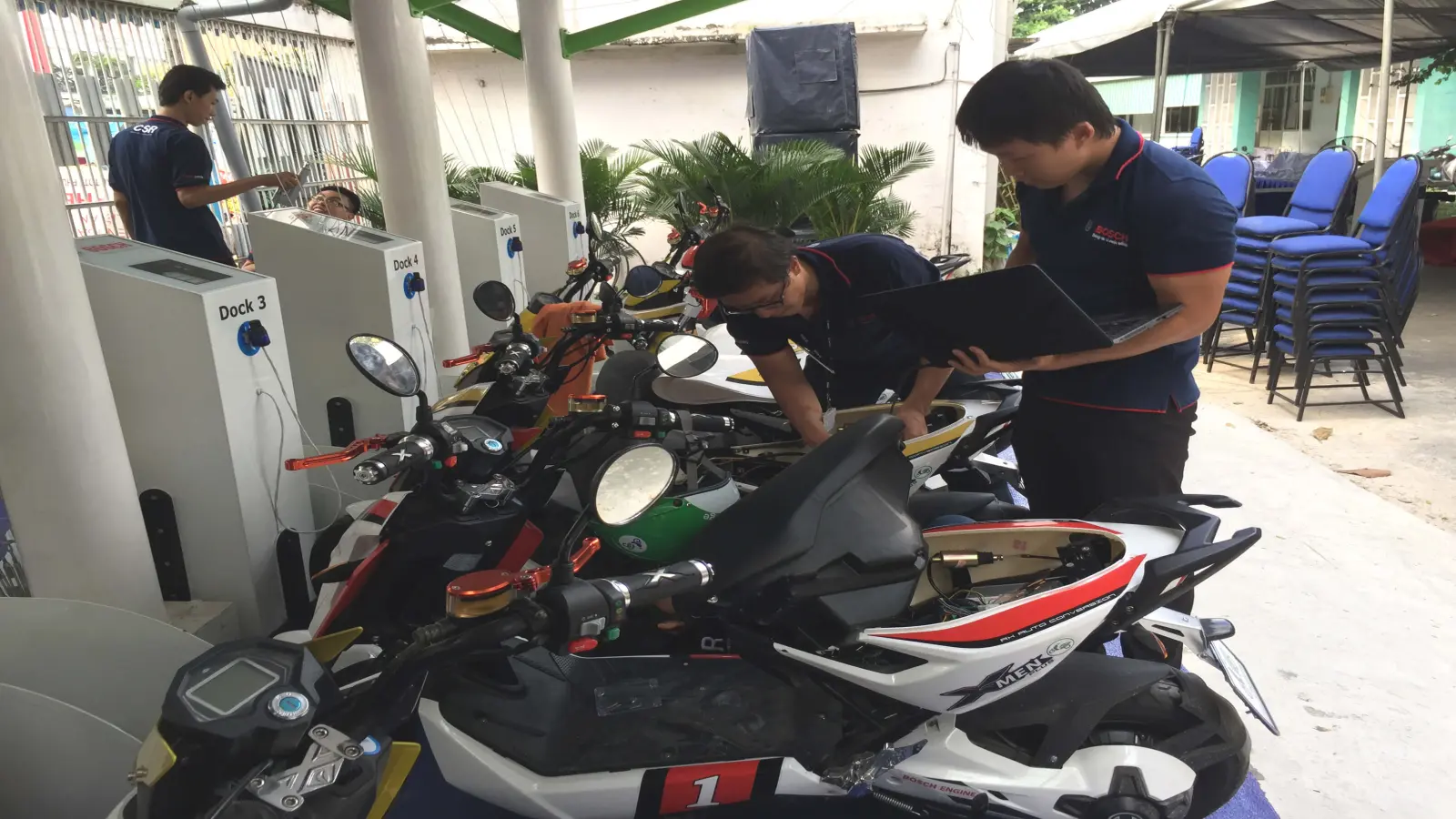 96%
Did you know? In Vietnam 96% of all registered motor vehicles are two wheelers.
Sharing electromobility for a greener environment
Imagine you want to go from the city center to an outlying district but don't have a motorbike. The eScooter Sharing Service offers the use of an eScooter to reach your destination cleanly and efficiently. eScooter stations will allow you to rent a vehicle effortlessly via an app. Paying the hourly charge, you can then ride anywhere you want.
Sharing eScooters can help make a difference in many aspects: reducing the number of motorcycles in circulation, lowering fuel consumption, diminishing emissions, lessening noise and dust, and increasing efficiency of public transportation. Thus, eScooter Sharing Systems contribute to a more sustainable environment.
Photo Gallery
Discover how Vietnamese students and Bosch develop the future of transportation. Based on a student competition, Bosch has launched three eScooter Sharing Systems in Vietnam. Students from HCMUT, DUT and VGU are able to test the new eco-friendly transportation mode while at the same time fully enjoying the flexibility of e-scooters. Have a look at the student's development and the first rides.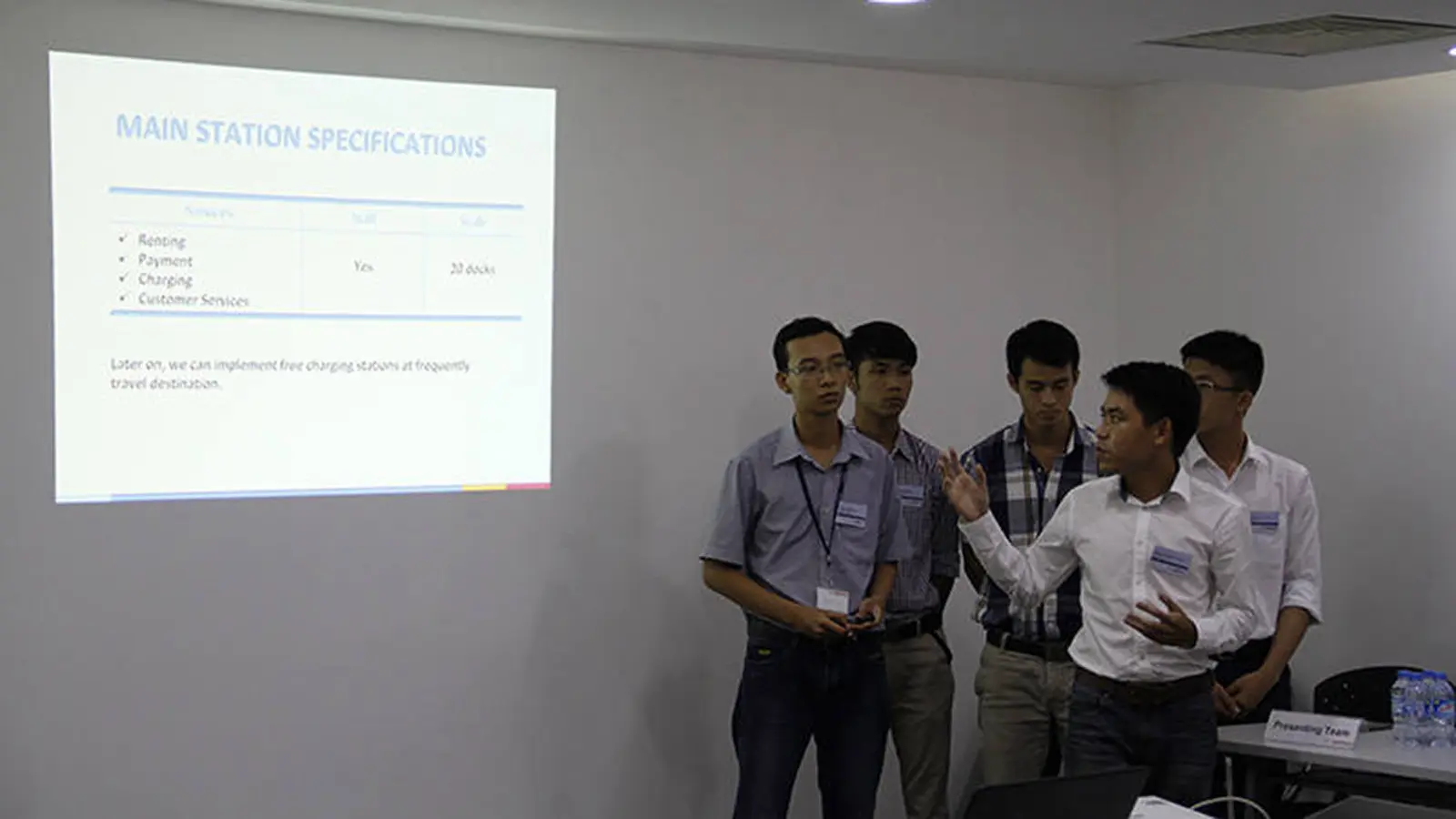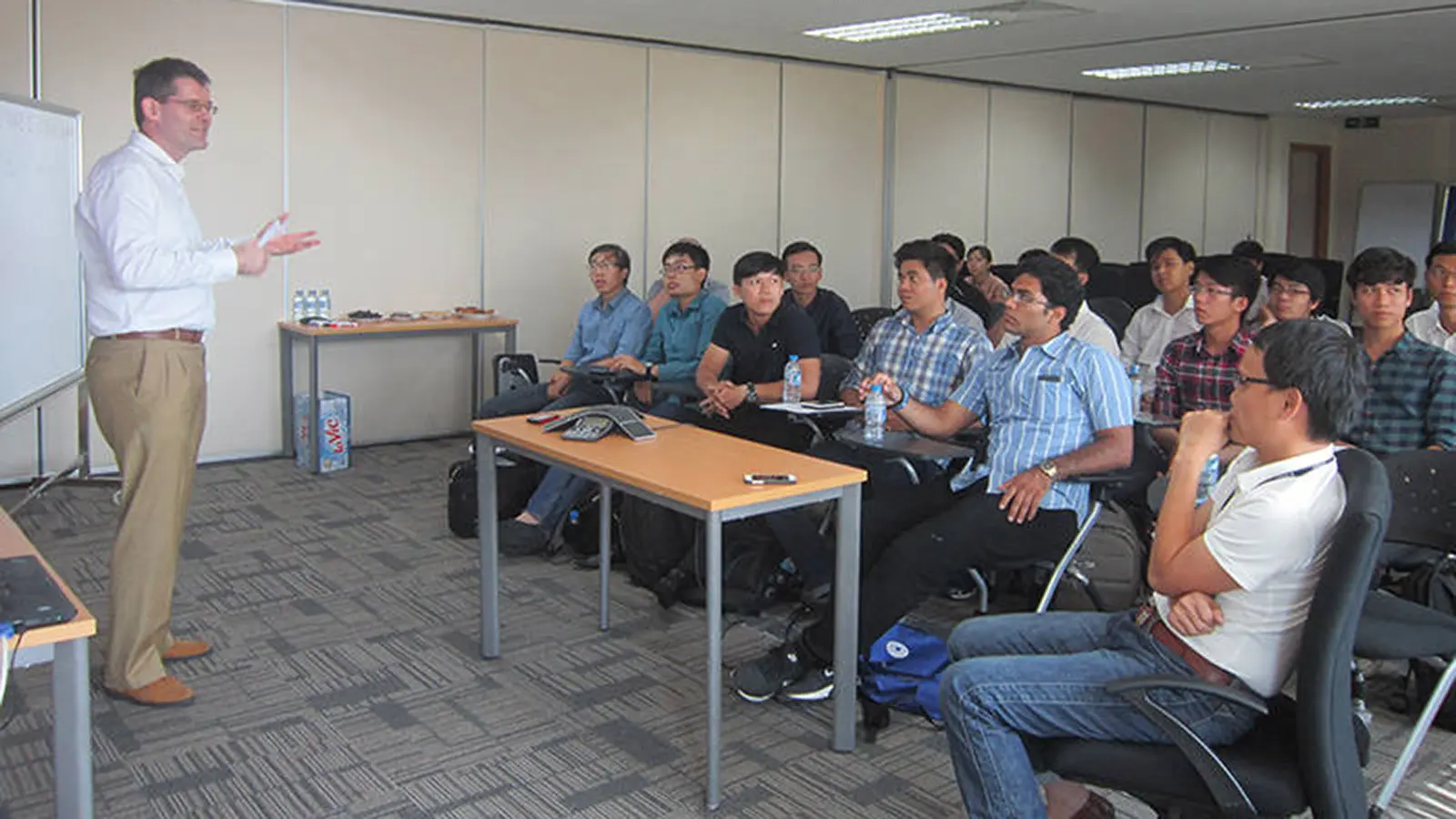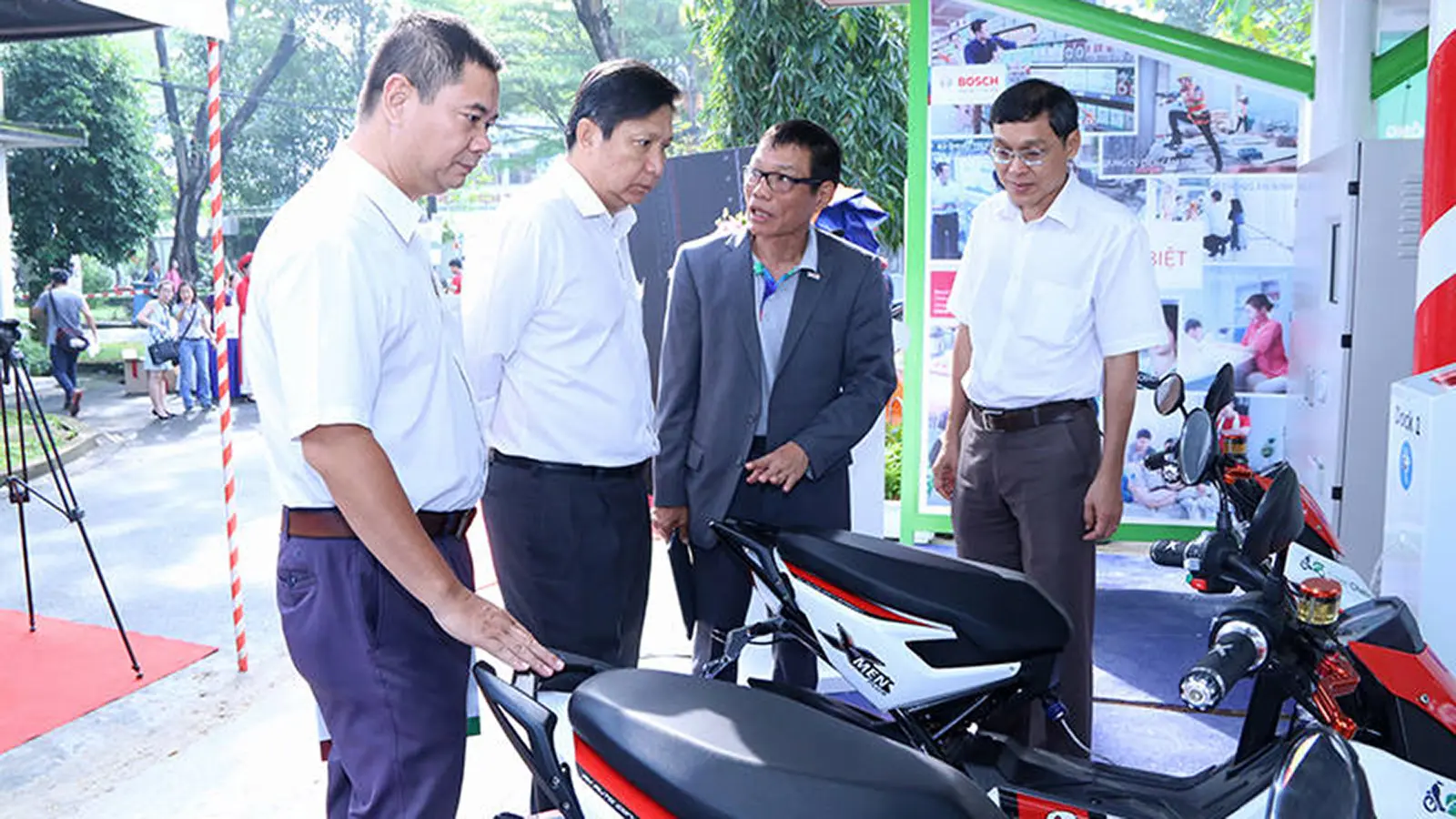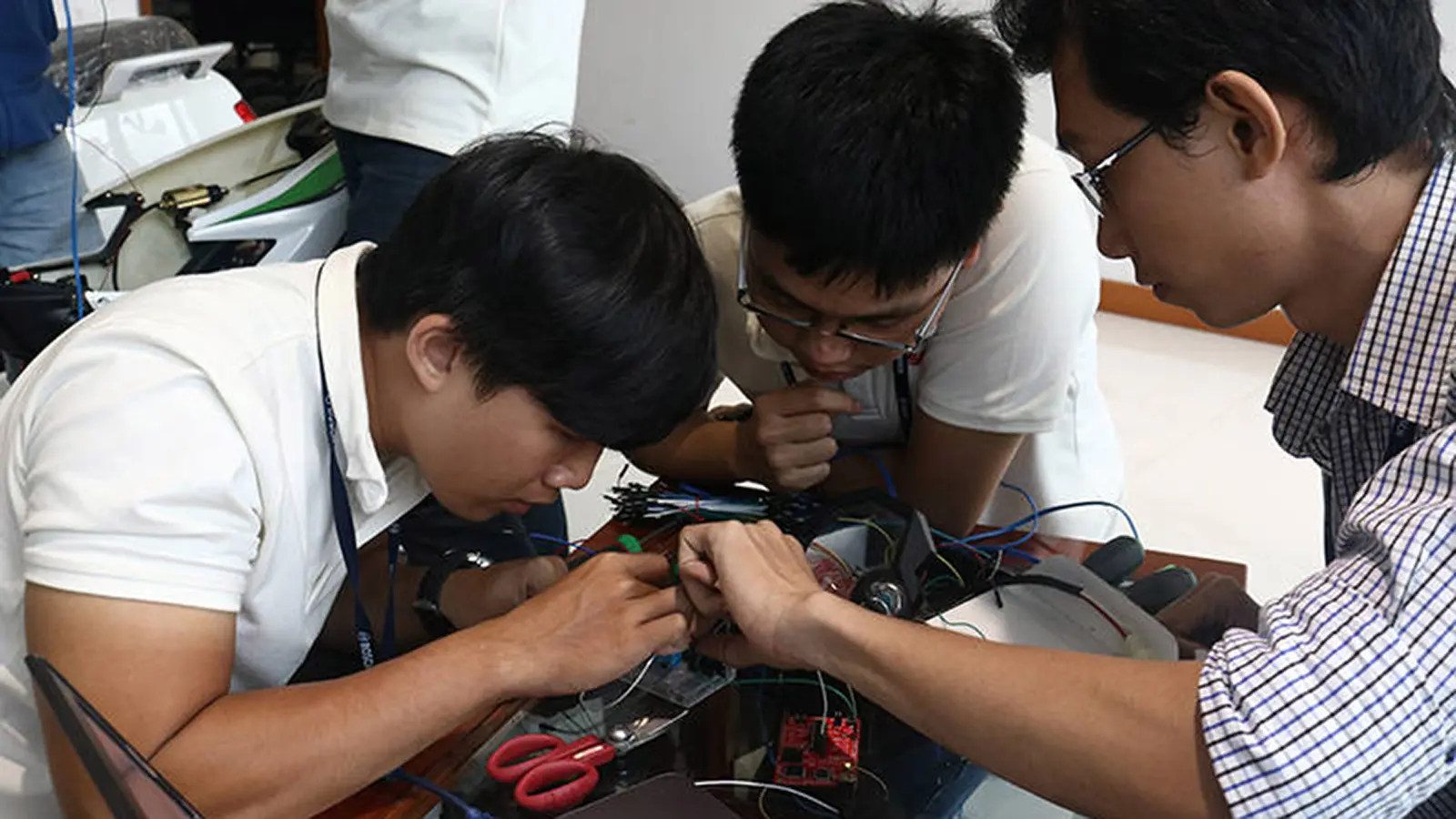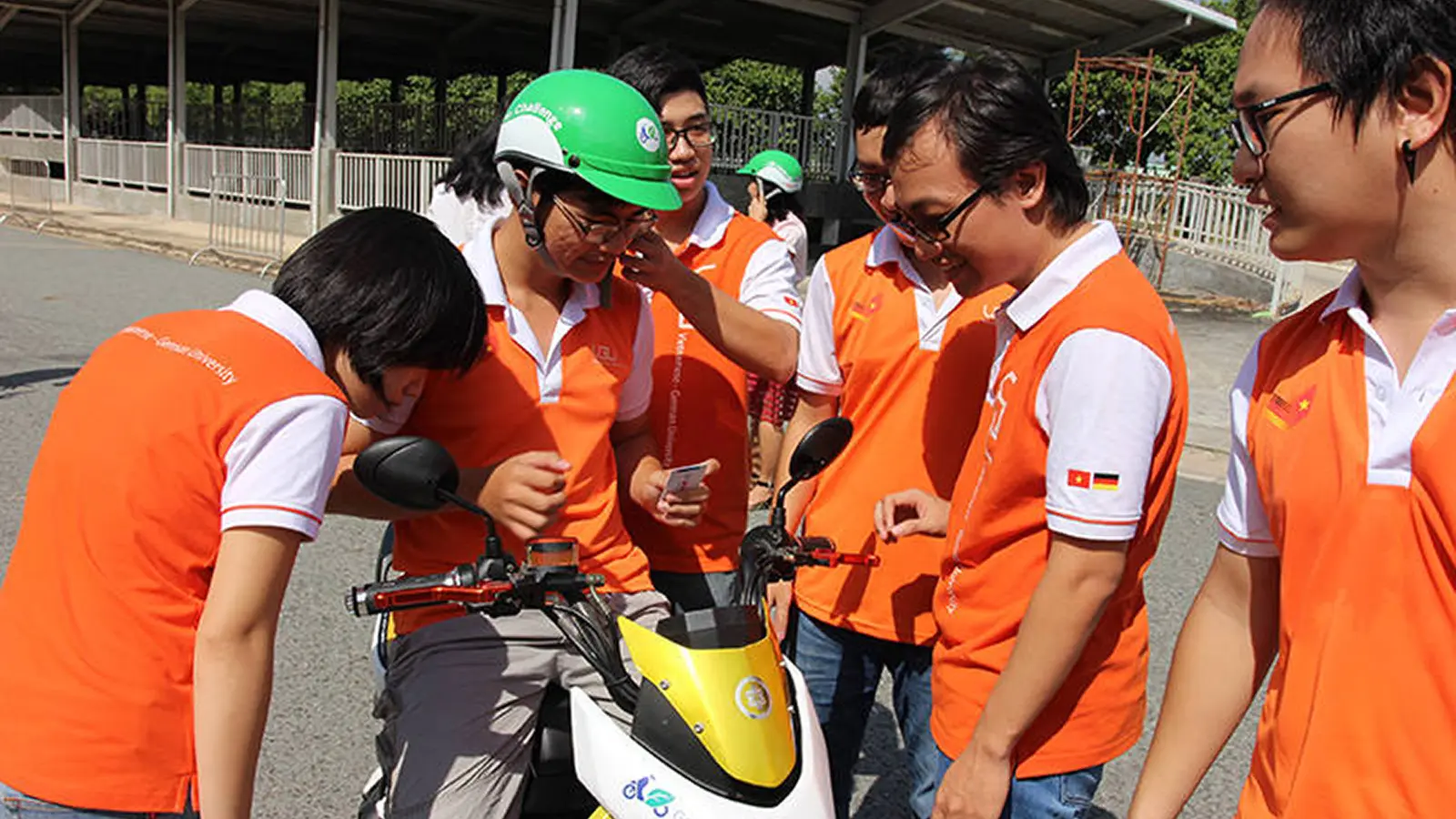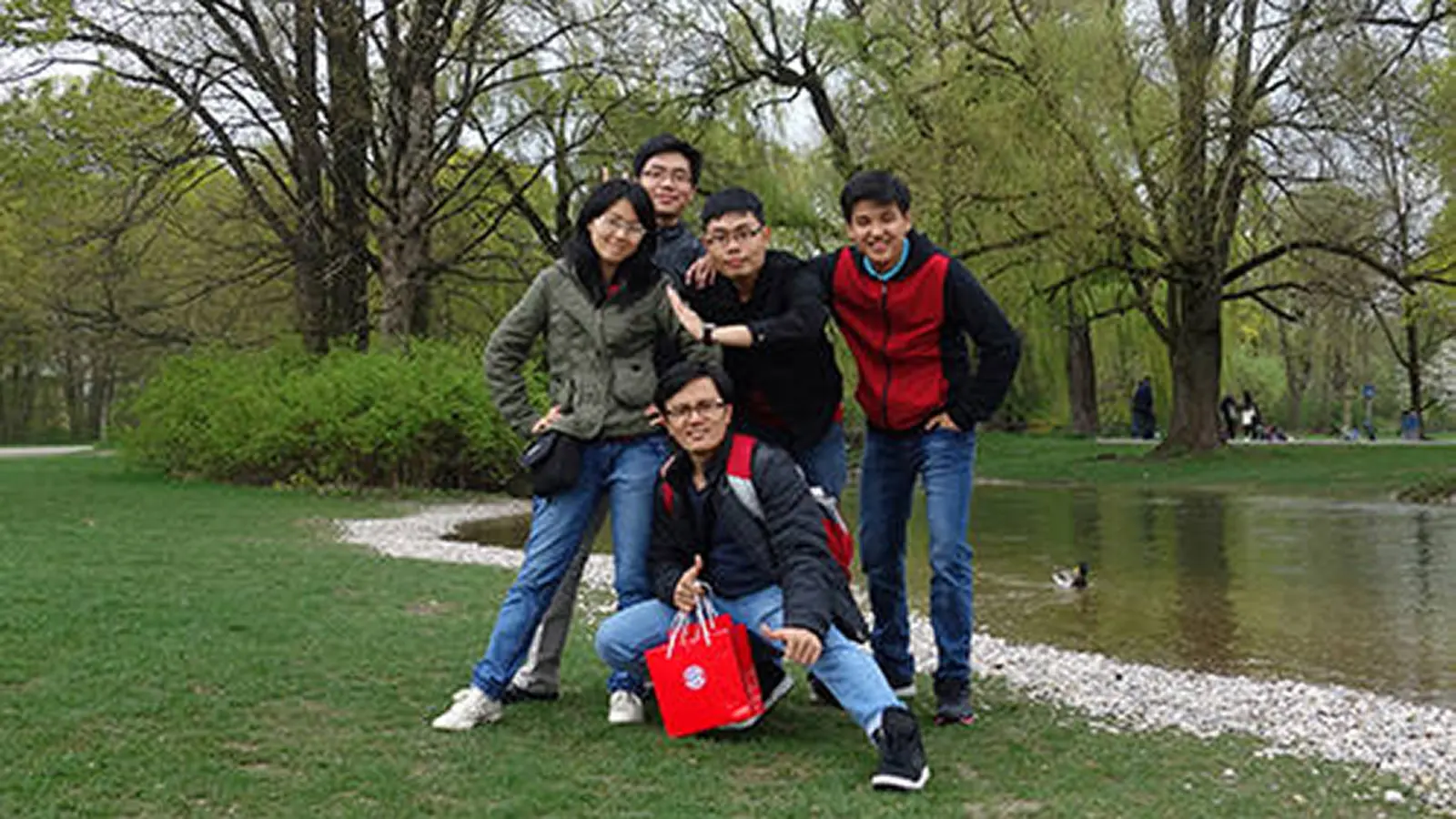 20 km
Did you know? On average Vietnamese travel 20 km to/from work, per day.
Get ready to try it yourself
On November 21, 2016, the first eScooter Sharing System in Vietnam was inaugurated at the campus of HCMUT in Ho Chi Minh City followed by two other campuses, VGU (in Binh Duong) and DUT (in Danang city).
Dr. Vu Dinh Thanh, rector of the HCMC University of Technology believes that by basing the new community vehicle stations at universities it will inspire and stimulate the next generation of students to explore and study how to further develop future transportation systems.