Project Blue Sky
What we do as humans - doesn't just affect our own kind. For our development, we open productions and invent technologies, which all place an effect on our environment to various degrees. The practice of mass production in industrial areas together with the operation of transportation systems have contaminated the pure fresh air we used to have.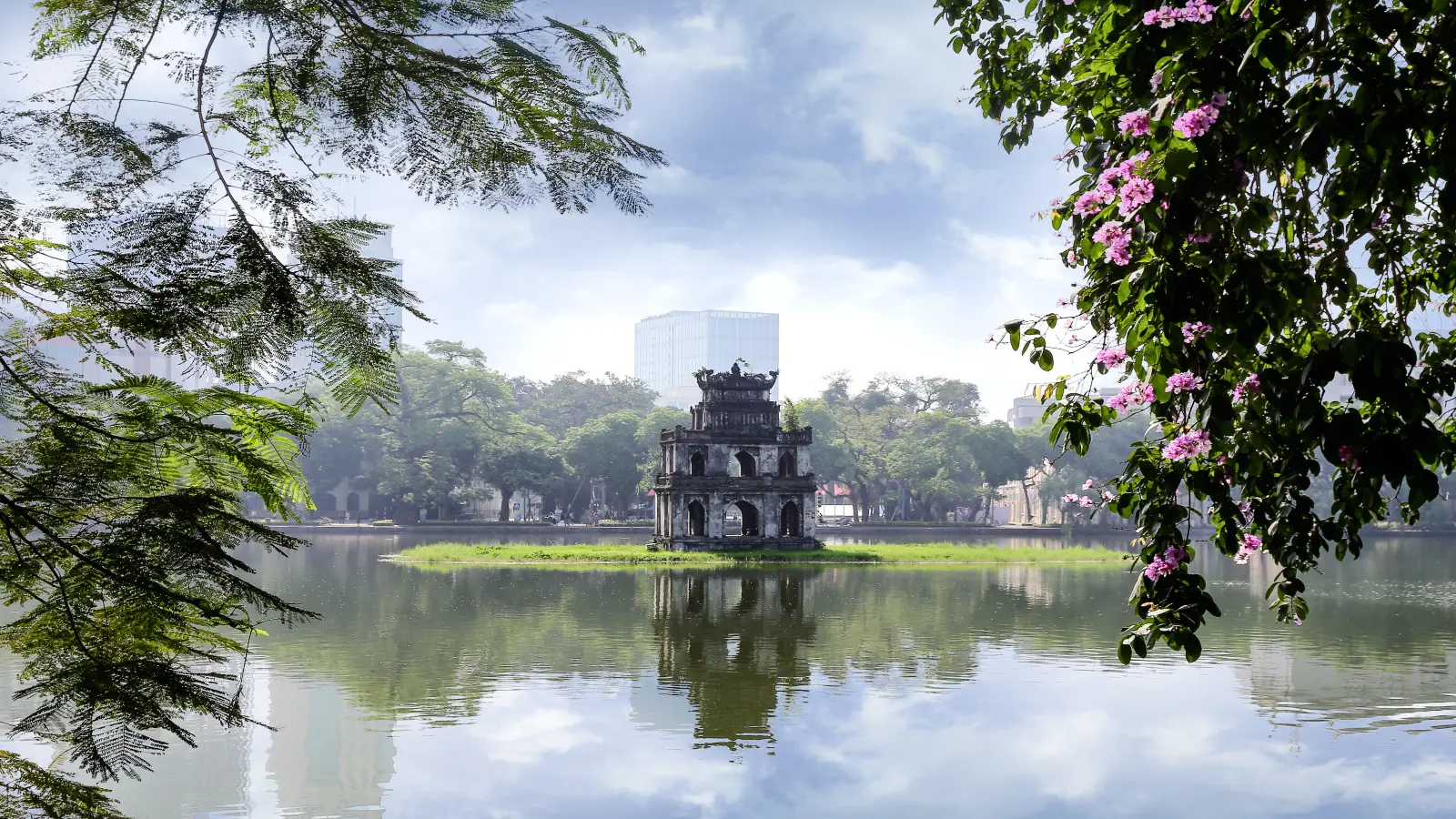 But how exactly are our actions affecting the air quality in any given area? Monitoring air pollutants is important to understand how we can plan the mitigation efforts. For this purpose, air monitoring isn't a new concept, but real-time and wide-range systems are heavyweight and costly, while more lightweight solutions have limits in reporting data. There is yet a compact, easy-to-install technology that can be deployed quickly to collect and report real-time data without much hassle.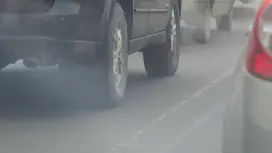 Motivated to address this situation, Bosch technicians have studied and successfully developed Bosch air quality monitoring box as an "indicative air quality monitoring system" for monitoring air quality parameters in the ambient environment using intelligent sensors.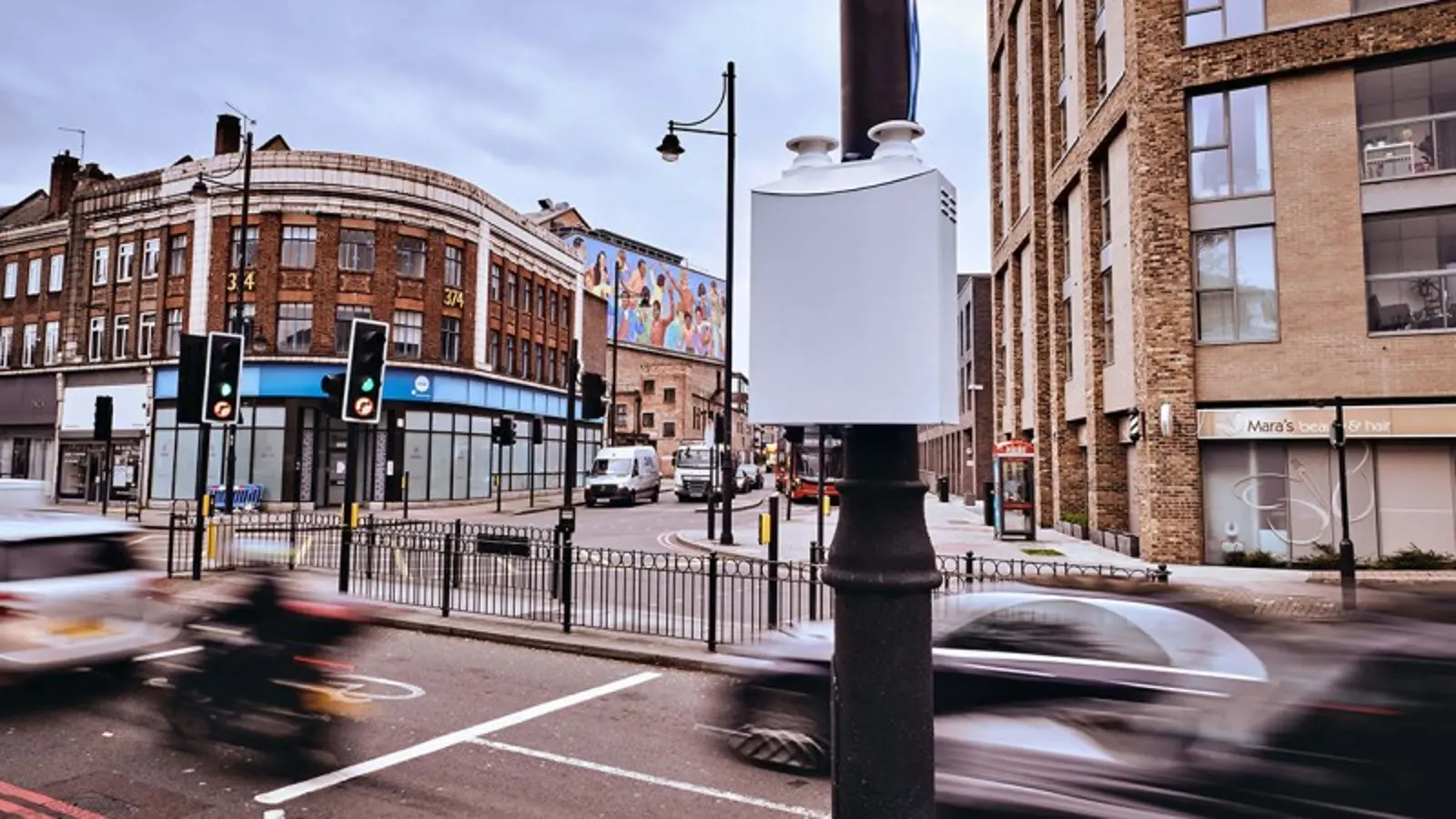 If measures to combat air pollution are to be effective, they need to be based on a sound understanding of what causes it, how it spreads, and how it changes during the course of the day.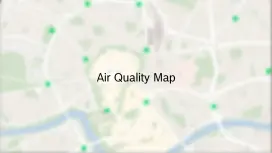 The Bosch air quality monitoring box
The Bosch air quality monitoring box compact and lightweight design makes it easy to install and operate in pedestrian areas. It contains a range of sensors including various gas and particle sensors and sensors for humidity, temperature, and pressure. The data is then uploaded to a cloud database for analysis to then help form an air quality map of the area. It brings us a complete vision of reality as well as predicts the trend of air change in the future.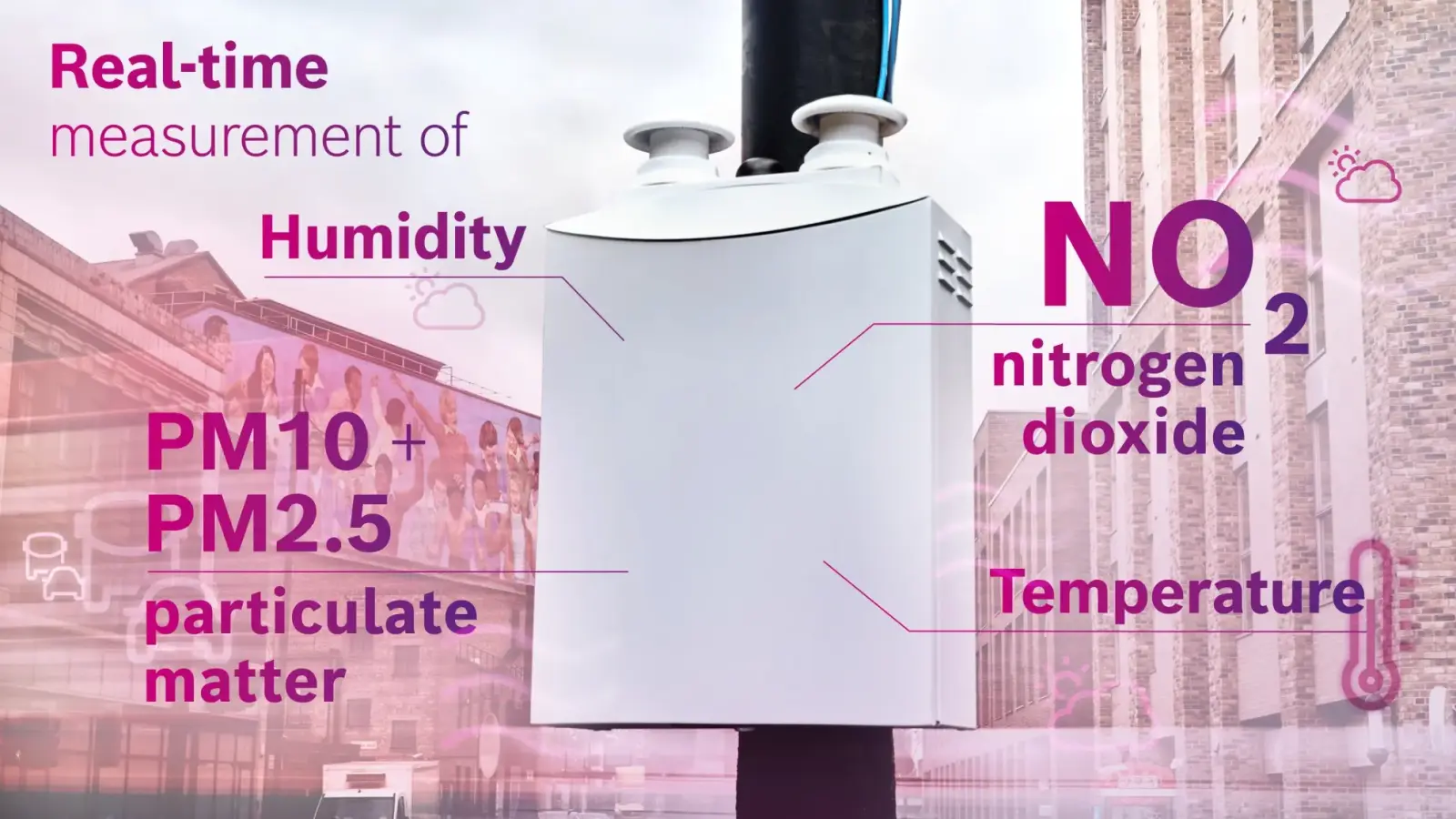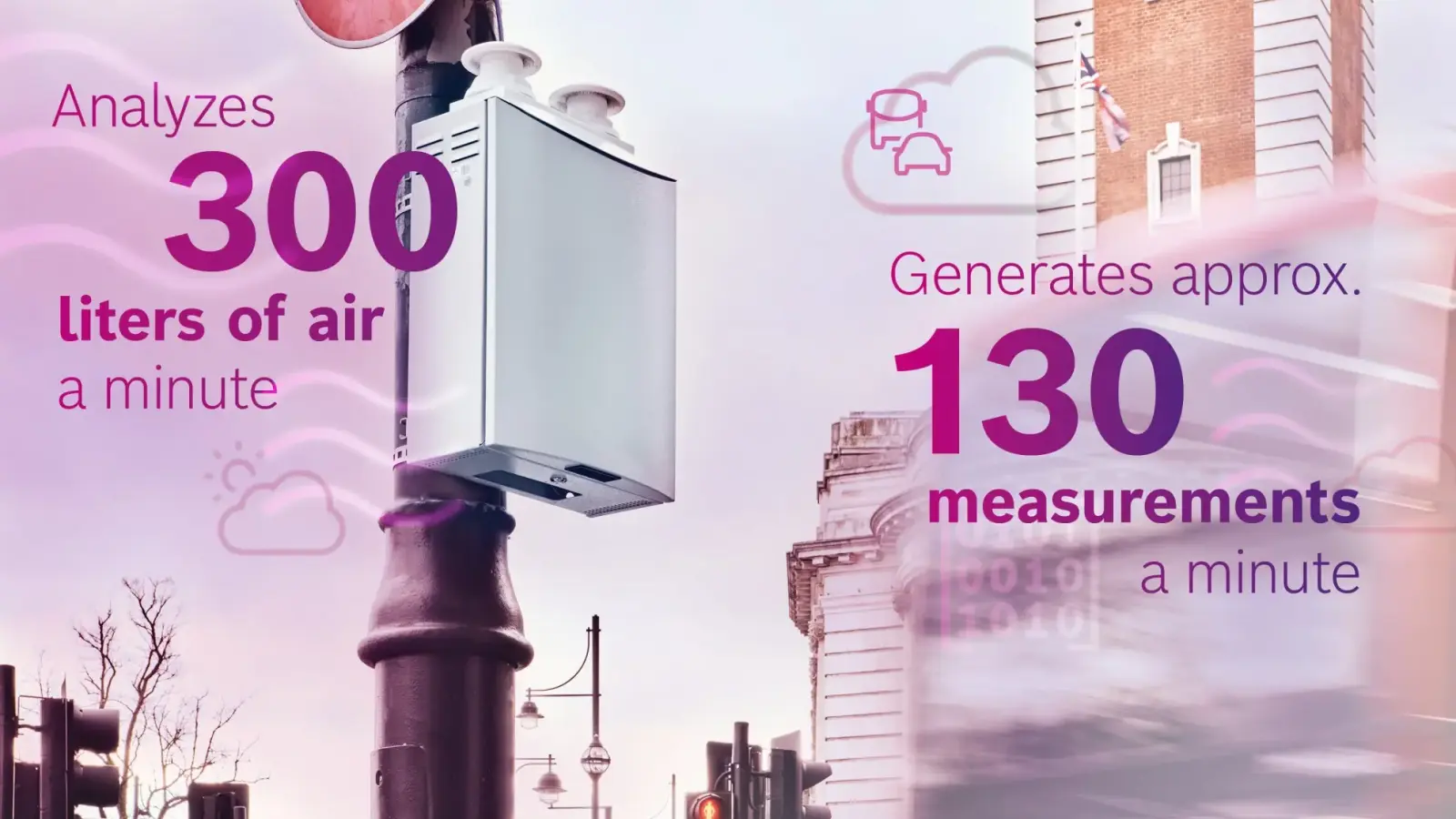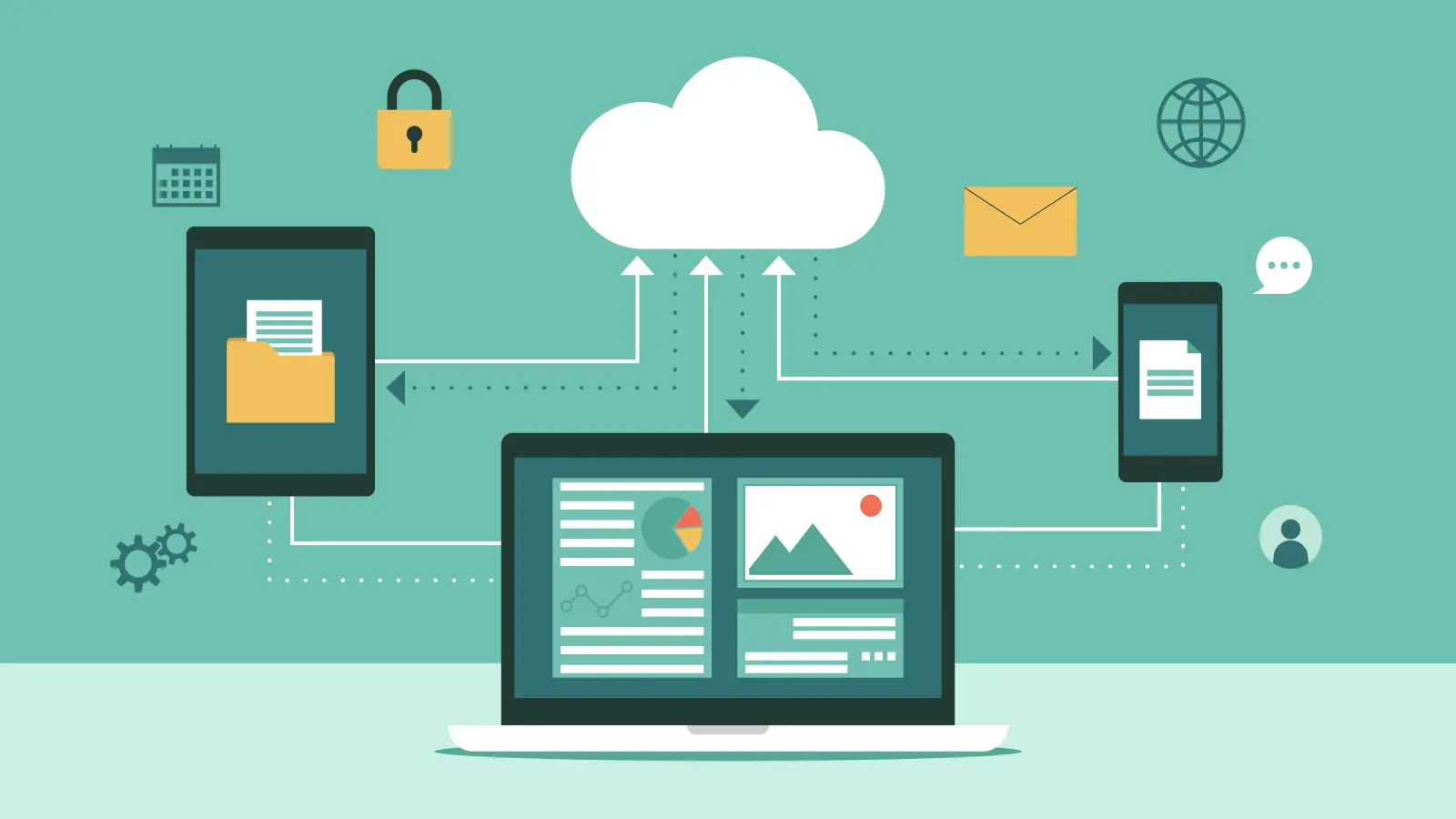 Sensors
Intelligent Bosch sensors for pollutant data measurements for PM2.5, PM10, NO2, O3, CO, and SO2, with a high level of accuracy and longer sensor lifetime.
Parameters
Environmental parameters: Temperature, Relative Humidity (RH) and Pressure.
Compact & durability
Compact design built to withstand rugged weather conditions. Intelligent correction functions ensure robustness against typically disturbing variables such as temperature or humidity levels.
Stability
Better performance with an active sampling of ambient air. Real-time granular data can be collected with high temporal and spatial resolution.
Connectivity
Remote monitoring enabled with wireless data connectivity. Ease of access for users on mobile devices.
Scalability
Easy scalability of the monitoring network with a wide range of applications in commercial, residential, and industrial areas.
Bosch smart camera - a powerful companion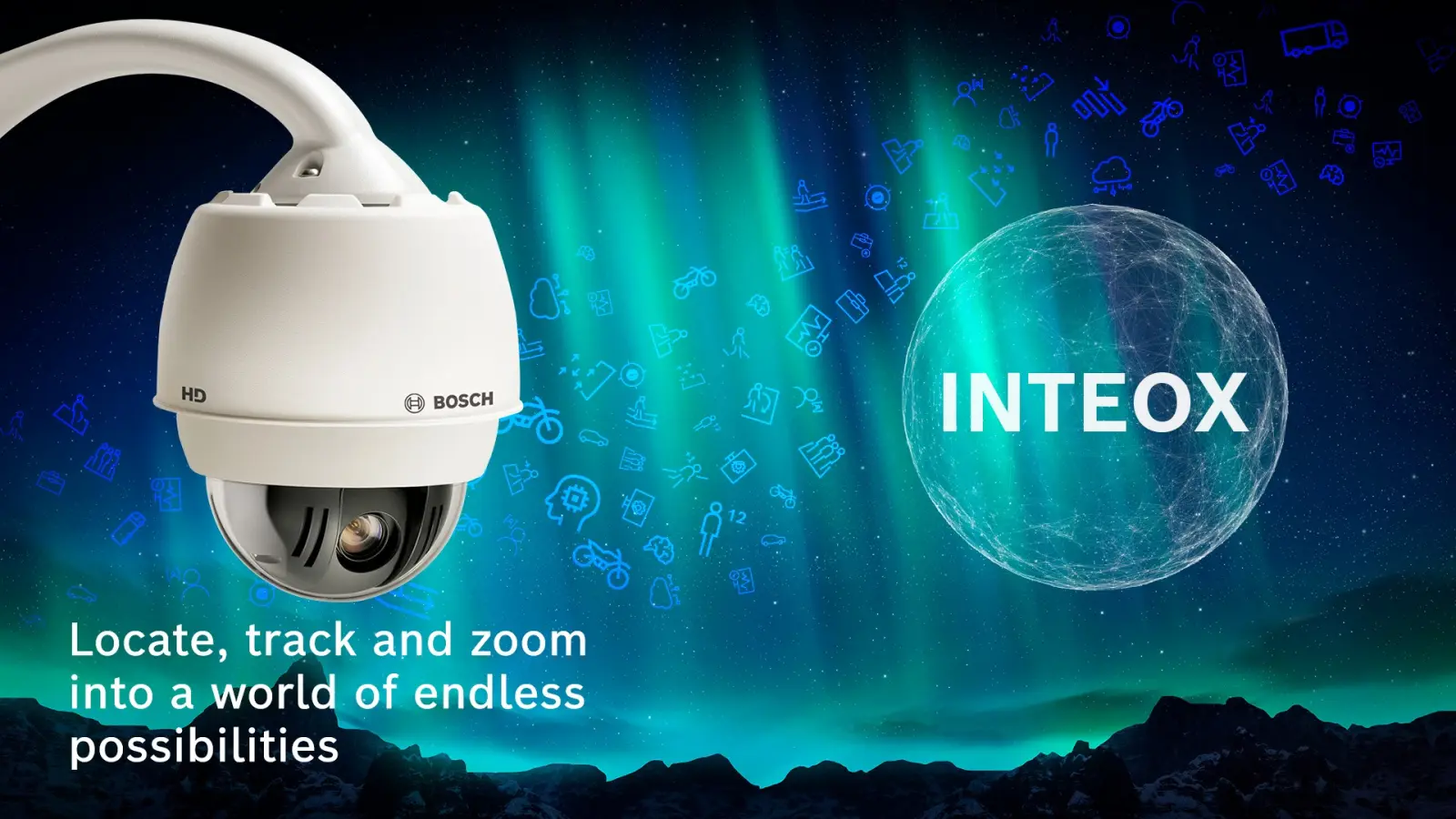 Since the boxes detect all airborne emissions regardless of where they originated, the air pollution cannot be traced back to specific sources. To be able to identify these sources nonetheless, further parameters are factored into the calculations performed in the cloud, such as data about traffic flow and congestion. The Bosch AUTODOME inteox 7000i – 2MP camera works as a perfect companion with the Bosch air quality monitoring box to supply another source of data for the brain cloud.
Would you like to know how "blue" your sky is? Get in touch!