As one of the world's leading automotive suppliers and with 130 years of experience in this sector, Bosch enhances its comprehensive offering of a broad range of products and services for the market of electric two-wheelers.
With over 35 years of experience in developing technology dedicated to two-wheeler and aiming to be global No. 1 solution provider to two-wheeler, powersports and small utility engines, Bosch systems and services are dedicated to making riding safer, more efficient and fun!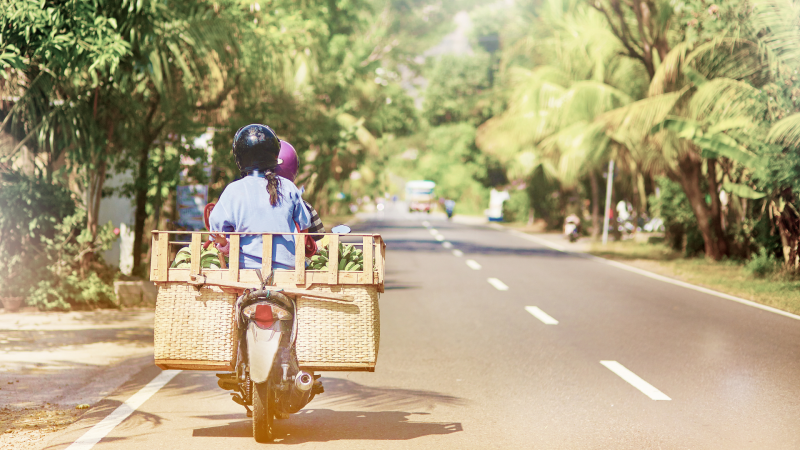 We want to be close to our customers. With our global competency, we have development hubs all over Asia – from safety assistance in Yokohama, Japan, electrification in Suzhou, China, single cylinder powertrain application in Bangalore, India, high end power train solutions and motorsports in Farmington, USA. And connectivity solution in Ger,any, we connect from the region to the world.
Bosch's two-wheeler arm is also well established in Southeast Asia, with local sales and business development team in Vietnam, Indonesia, Thailand, and Malaysia along with factories in Thailand that will be producing anti-lock braking system for motorcycles June of 2022. Recently, we also set up an engineering hub in Vietnam to cater to the entire ASEAN market.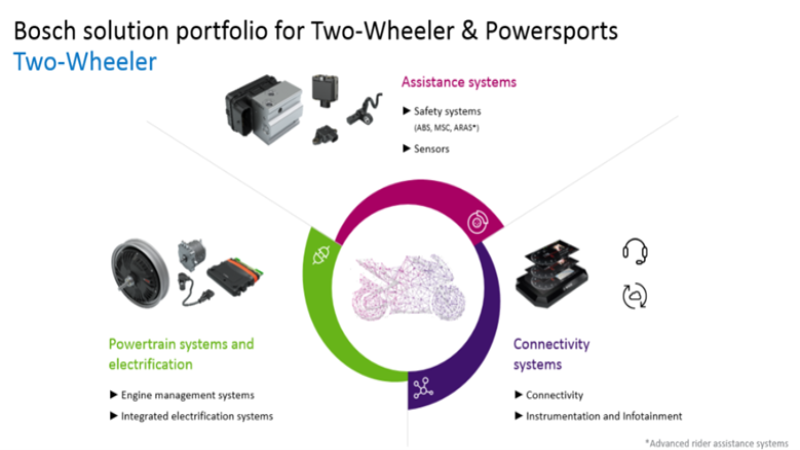 Product highlight for ASEAN
Mobility has been key to progress for centuries. But as a technology provider our defining moment will be when we can move goods and people in the fastest yet most efficient way.
Dynamic, safe, connected, and customizable: these are the key requirements when it comes to the best riding experience with two-wheeler vehicles. With innovative technology and smart software, Bosch offers all-in-one connectivity solutions, rider assistance, powertrain and personalized mobility from a single source.
Take a look at some of our solutions we offer, mainly for the ASEAN market.
To meet the increasing demand for safety systems in the Asian market, Bosch plans to start production of motorcycle ABS at its Amata plant in Rayong, Thailand, in the second quarter of 2022. The Amata plant will be Bosch's third manufacturing site for motorcycle ABS in the world. This global manufacturing network allows Bosch to support global two-wheeler manufacturers' efforts to optimize their supply chains. "With ABS10 light and base, we provide dedicated safety systems for the small commuter scooters and motorcycles that represent a major mode of transportation in ASEAN. Our customers will benefit from local production at an established plant that already has experience of producing four-wheeler ABS systems," says Geoff Liersch, president of the Two-Wheeler & Powersports business unit at Bosch.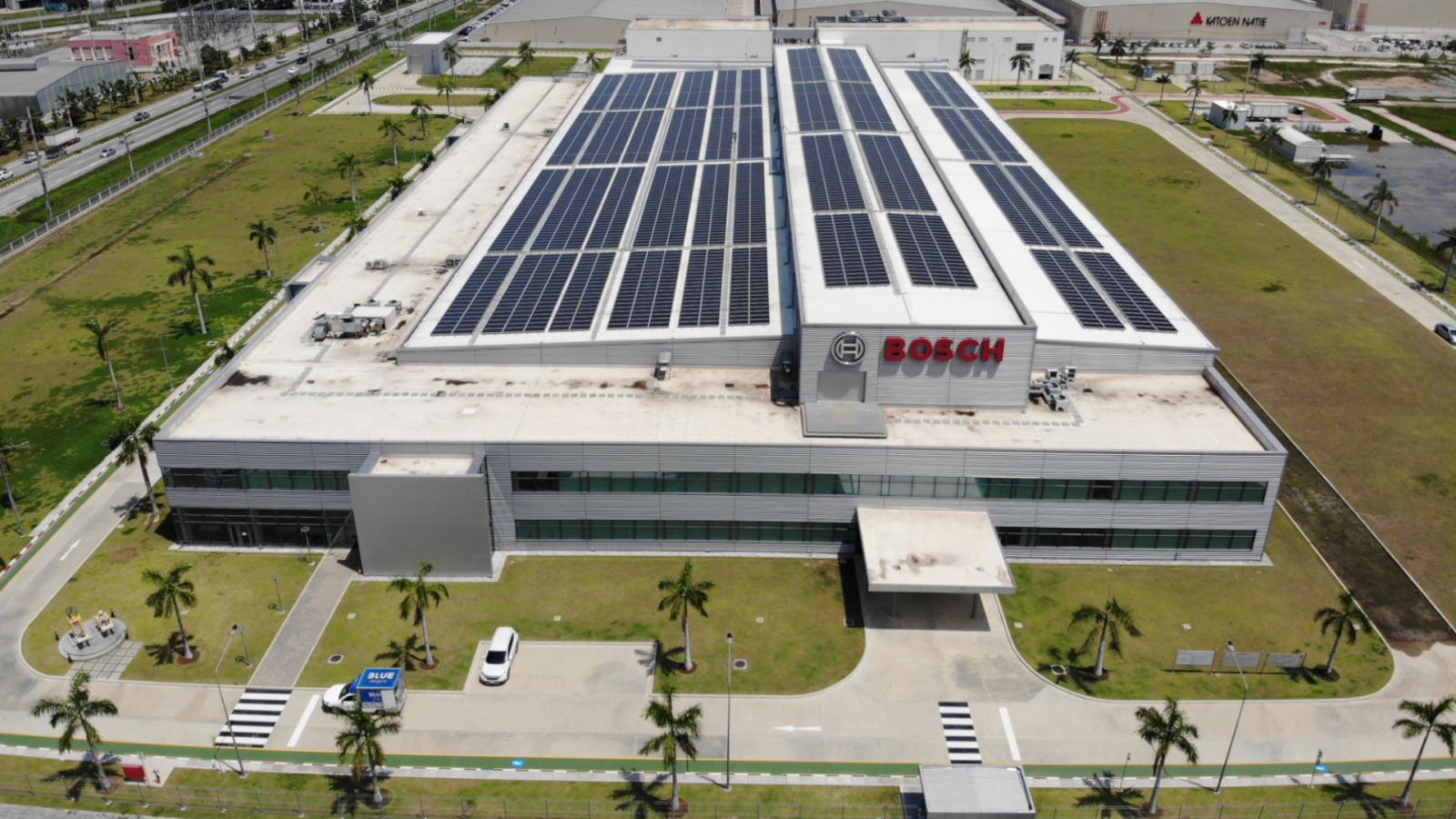 The second plant of Bosch Mobility Solutions in Thailand is located at WHA Industrial Estate (opened in 2017). This is the first Bosch smart factory in the region, focused heavily on connected manufacturing using high-tech manufacturing processes together with Bosch Industry 4.0 (I4.0) solutions. Being the worldwide R&D center for fuel injectors for small engine application like two-wheelers, this plant supports the growing popularity of two-wheeler segment. The fuel injectors along with connectors are being manufactured here in this location for motorcycles, scooters and powersports. The works done here support sustainable mobility in ASEAN region and worldwide.
Get in touch with Bosch
We look forward to your inquiry.